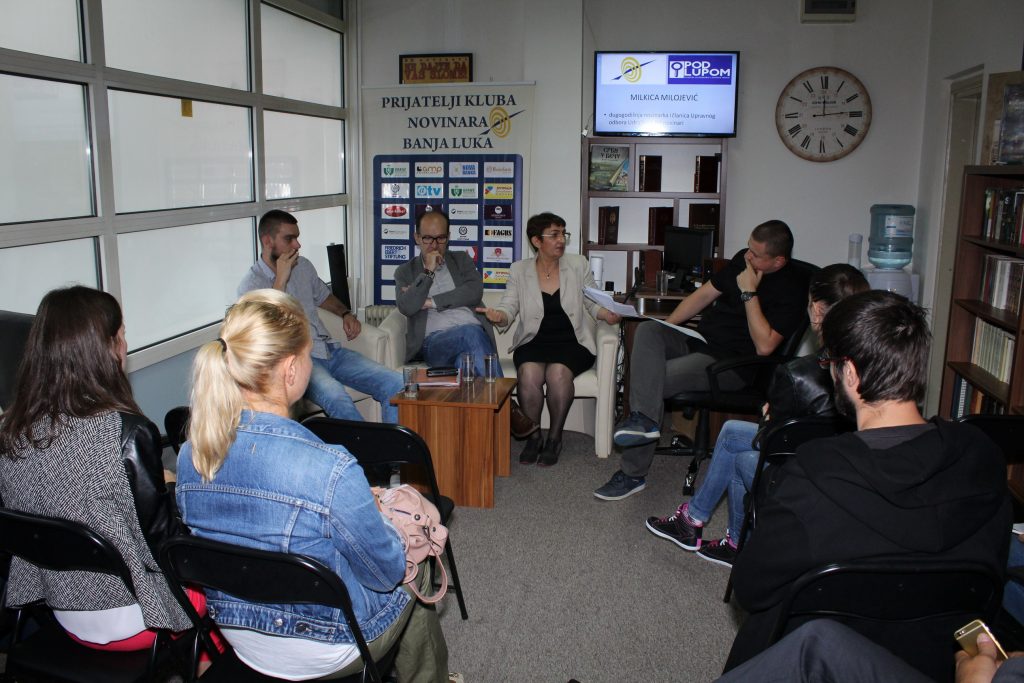 Banja Luka, September 6, 2016/Independent Balkan News Agency
By Mladen Dragojlovic
Media reporting in pre-election period in BiH is a very sensitive issue which all journalists have access with special attention but also increased responsibility.
To help Banja Luka journalists better prepare for these challenges, the Journalists' Club Banja Luka organized on Tuesday a workshop on this subject which was attended by representatives of the Association of Journalists of Bosnia-Herzegovina, the Communications Regulatory Agency and the Faculty of Political Sciences in Banja Luka. The most important conclusion of this workshop is that journalists and their editorial offices must devote much more attention in this reporting period than outside it because everything politicians are doing can be considered as campaign for certain political parties. Member of the Managing Board of the Association BH Journalists, Milkica Milojevic, pointed out that this media issue is still fully undefined by laws.
"The fact is that there is no law in BiH  that prohibits the abuse of children for pre-election purposes, and generally politically purposes. On the contrary, there is a law that obliges schools to cede its space for the purpose of the election campaign", Milojevic said.
She added that, for journalists, it is legitimate to put in the question the use of public functions, budget and public resources for campaign purposes, particularly the parties in power. Milojevic said that this is something that the representatives of all parties in BiH already passed and have large experience how to do that. Journalists in such a situation, in her opinion, can advocate for changes in the judicial practice and the law. According to her opinion, it is not in dispute that some media openly support certain political options rather than serve the public.
Assistant at the Faculty of Political Sciences in Banja Luka, Borislav Vukojevic, stressed that many media report about pre-election opinion polls forgetting that they mostly are not a real, but rather scientific research.
"'Vox pop' on the street or on the internet portals not poll. Real and relevant research of public opinion must have a relevant sample of the population. Also, journalists must indicate who paid for the research, when it was carried out, on which sample, where and what kind of methodology was used", Vukojevic stresses.