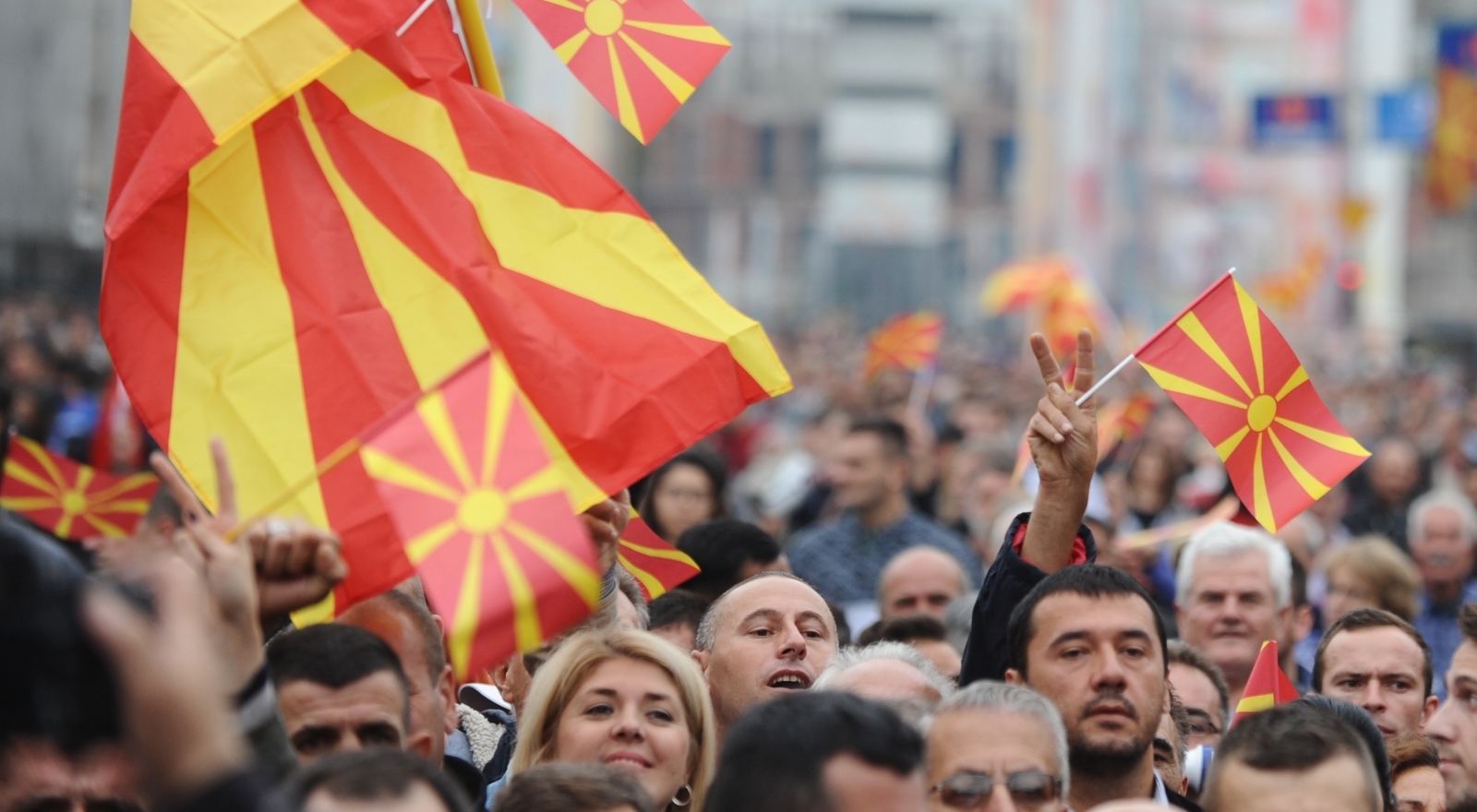 The election campaign for the October 15 local government polls is already into its first week now, while political parties continue their rallies with supporters.
For the first time in these elections, Macedonian party SDSM and Albanian party BDI are running with joint candidates in several areas.
The leader of SDSM, Zoran Zaev said that this is a new page in the country's politics.
"We will back all those candidates who have been deemed as good candidates by us and who will work for the people", Zaev said.  According to him, the offer that this party has for voters is the right path which will bring positive changes in the country.
The leader of BDI, Ali Ahmeti says that it was the party's supporters who requested a pre-election coalition with SDSM in several communes.
"We have an agreement for the city of Skopje and also some other communes. We don't choose our partners, it's the voters who impose them to us. In the elections for the city of Skopje, we are backing SDSM's candidate, while this party has backed our candidates in Tetovo and Gostivar", Ali Ahmeti said.
Former PM and leader of VMRO-DPMNE, Nikola Gruevski continues to launch accusations against the current party in power. According to Gruevski, these elections will serve as a referendum for the people of the country and that on 15 October, his party will register a landslide victory.
"15 October will be the day when people reflect their anger on everything that has been done against its will. They will reflect their anger on the deal with Bulgaria, the refugees, pressure against media, judges, administration and foreign investors", Nikola Gruevski declared. Gruevski said this party's plan will enable the creation of 150 new jobs through fresh investments.
Meanwhile, the election campaign will last until 13 October, while the elections will be held on 15 October. According to the Election Commission, 1,8 million people will be eligible to vote in these elections, while the process will be monitored by different missions, led by OSCE/ODIHR. /balkaneu.com/