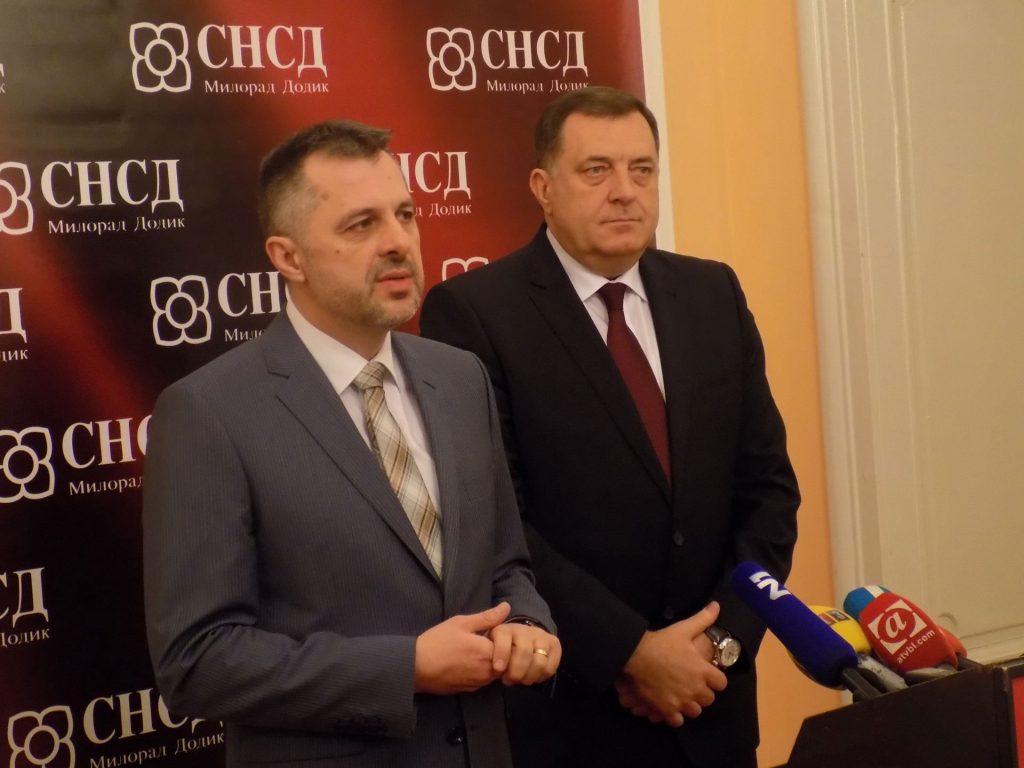 Banja Luka, September 2, 2016/Independent Balkan News Agency
By Mladen Dragojlovic
Election campaign for local elections officially begun in BiH but many think that it, in fact, never stopped.
All major parties leaders said that they believe in their candidates and that their party will take the best places in local communities in the country. The situation in Republic of Srpska is additionally burdened with the referendum question, which may give a small advantage to Milorad Dodik and his Alliance of Independent Social Democrats. In fact, it could be an advantage if RS holds the referendum, if it doesn't it could prove to be a negative factor for Dodik, one which could even cost him the elections.
In any case, Dodik supported the coalition SNSD-DNS-SP candidate, Igor Radojicic, for Banja Luka Mayor, and put the first election banner with him. Radojicic is the former RS National Assembly speaker and, after the last general elections, was elected MP with RS NA. In fact, he lost all positions in the party and his anger was obvious. For several months, Radojicic didn't say a single word in public or on the sessions. It was clear that his further engagement in SNSD depends on which party function he will receive. Instead of that, Dodik offered him the position of Mayor candidate for biggest city in RS.
Radojicic accepted and begun the campaign earlier than anybody else. He understood that social networks are very important and begun to publish his pictures from little farm, from party sessions or from joint activities with citizens. In this way, Radojicic became popular among younger generations and, with his visits to villages around Banja Luka, increasing his popularity among villagers who are a very important part of electoral body. Analysts however understand that Mayor position means that Radojicic will not be engaged in SNSD so much. It also means that Dodik, in this way, removed him from party activities, and Radojicic accepted that with pleasure.
His most serious opponent, Dragan Cavic, is the candidate of parties gathered in Alliance for changes. His Democratic People's Movement (NDP) is too small to have an important result on the local elections. In a coalition with bigger parties, Serb Democratic Party and Party of Democratic Progress however, there is different dynamic. NDP have few MP's in RS National Assembly and they are important for other coalition parties. That is, most probably, the reason why they gave support to Cavic as candidate for Mayor. In the other hand, SDS and PDP, in case that Cavic win the elections, will have a good ally in the second biggest city in BiH and biggest in RS.
This former RS president has a bad reputation because he accepted the report of Commission for Srebrenica, 12 years ago, and it was considered as the confession that Serbs committed genocide in this small BiH city.
Analysis say that Radojcic has a small advantage on this elections but it is not so large that it would be impossible to beat. It means that next month, until the day of the election, Banja Luka will be very interesting for both candidates.
Citizens already know who they will vote for.