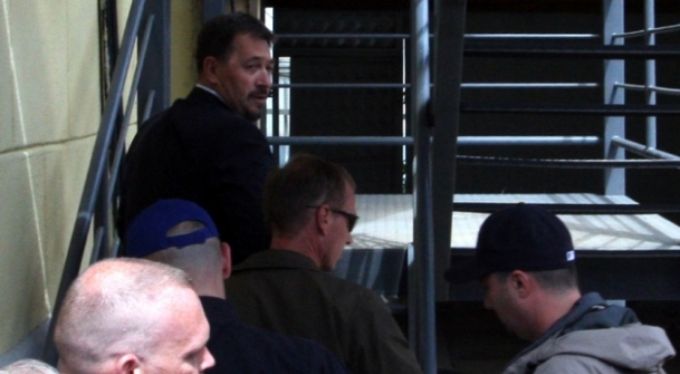 Heads of communes controlled by Serbs refuse the oath
Prishtina December 10, 2013 / Balkan Independent News Agency
Early elections will be held in a municipality of Kosovo a few days following the holding of normal elections, as the mayor voted by the people is accused of war crimes and he cannot take his oath for the position in which he was elected.
It's not known if the elected mayor of Skenderaj, Sami Lushtaku will be able to continue and serve as mayor as a result of the fact that he is unable to take his oath as mayor, due to his being in custody, suspected of war crimes.
In order to solve this deadlock, EULEX has received a request by the defense attorney of Sami Lushtaku to free him in order to be able and take his oath before the councilors of Skenderaj. This request was turned down by EULEX.
Meanwhile, Democratic Party of Kosovo has not declared as to what it will do with Lushtaku's case and whether someone else will run for mayor.
Meanwhile, Central Election Commission says that the elections will be held within 45 days.
Lushtaku and 14 former members of Kosovo Liberation Army, including the ambassador of Kosovo to Albania, Sylejman Selimi is accused of war crimes against civil population in 1998 in the village of Likovc in Skenderaj.
Heads of communes controlled by Serbs refuse the oath
The issue of the oath of local elected representatives has also involved the Serb minority. Heads of communes where Serbs are in majority and where 10 Serbs have been elected refuse to take their oath in front of the institutions of the Republic of Kosovo.
Former Minister of Administration and Local Government, at the same time MP in the Parliament of Kosovo from the Democratic League of Kosovo (LDK), Sadri Ferati says that according to the Law on Local Self Governance, mayors cannot start their work without taking their oath.
"Serb mayors who issue such declarations think that they're doing something different, but when they see that they lose their mandate, they issue their signatures and take their oath in compliance with the law", said Ferati.
On the other hand, the Minister for Local Government, Slobodan Petrovic has issued a decision where he says that the law for the oath of mayors in front of councilors must be complied with. /ibna/