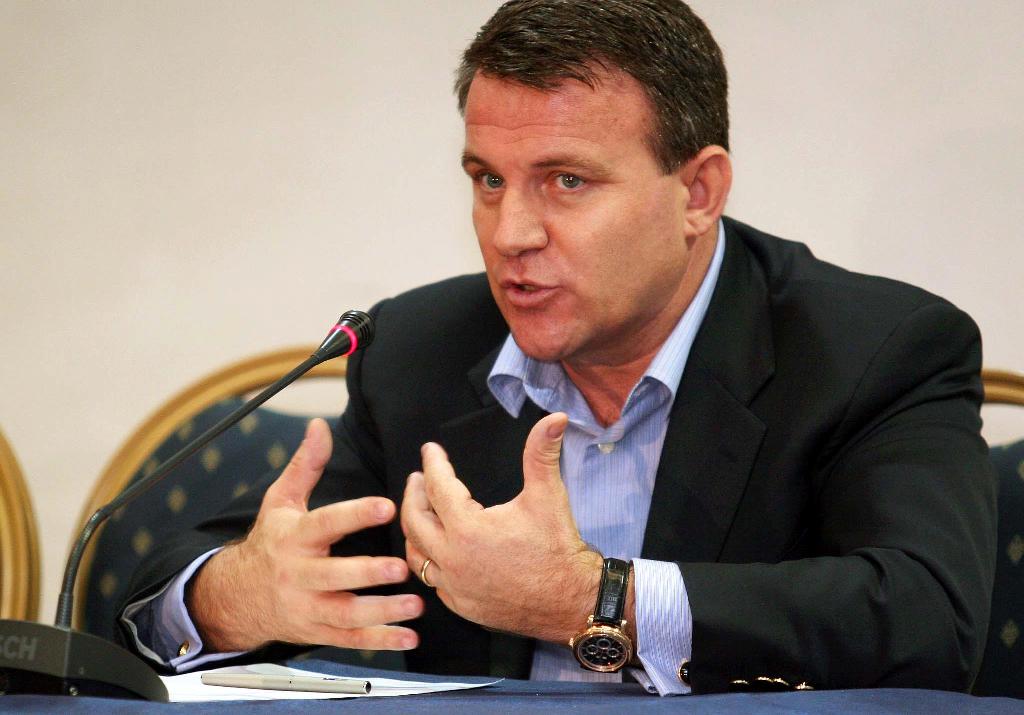 Ekonomski stručnjak, političar i publicista, prof dr Arben Malaj, koji je takođe bio i ministar u nekoliko socijalističkih vlada, analizira planove albanske i kosovske vlade za carinsku uniju. Malaj kaže da je ovaj proces pun neizvesnosti, što dovodi do dodatnih troškova i izaziva poteškoće u regionalnoj saradnji.
Albanski premijer, Edi Rama, izjavio u utorak da Albanija i Kosovo osnivaju carinsku uniju, a isto je izjavio i zamenik premijera Kosova Fatmir Limaj.
Malaj objašnjava razloge zbog kojih smatra da ovo nije pozitivna stvar:
Ako Albanija želi carinsku uniju sa Kosovom, onda bi trebalo da uvede carinske tarife za sve druge zemlje koje nisu deo ove saradnje.
Ovaj sindikat "raspušta" CEFTA, što je trgovinski sporazum između svih zemalja zapadnog Balkana.
Carinska unija između Kosova i Albanije podrazumeva njihov izlazak iz regionalnih i međunarodnih organizacija kao što je CEFTA.
Prema rečima Malaja, to bi bio "korak unazad, koji se, u istoriji trgovinske politike, obično događa iz nacionalističkih motiva i / ili iz protekcionističkih razloga koji nikada nisu bili odlučujući u našim integracijskim politikama i izazovima".
Malaj kaže da "takva deklaracija može imati negativan uticaj na saradnju i ekonomsku integraciju zemalja zapadnog Balkana, što EU i strateški partneri smatraju preduslovom za pridruživanje EU".
On za to ne krivi visoke funkcionere iz vlada, već njihove savetnike.
"Problem nije premijer Rama ili zamenik premijera Limaj, već njihovi savetnici za trgovinsku politiku i ekonomsku diplomatiju, koji znaju efekte i posledice ovih poruka, čak i ako su privremene," smatra Malaj.
Kosovski carinski punkt otvoren je u utorak u luci Drač. Tokom ceremonije, premijer Rama je rekao da se time Drač pretvara u zajedničku carinsku tačku između Albanije i Kosova. On je rekao da "carinska služba Kosova u Draču predstavlja prvi korak ka postizanju pune carinske unije između Albanije i Kosova".
Ali, prema Malaju, kancelarija koja je juče otvorena u Draču ne predstavlja carinsku uniju, već olakšavanje procedure za uvoznike i izvoznike koji će prevoziti robu na i sa Kosova.
"Ova posvećenost da naše luke, aerodromi i putevi postanu konkurentniji, takođe treba da bude povezana sa uklanjanjem necarinskih barijera, jer se u CEFTA-i ne primjenjuju carinske tarife," kaže istaknuti stručnjak.
On takođe kaže da "necarinske barijere imaju veliki uticaj na trgovinu između balkanskih zemalja, narušavajući slobodnu i poštenu trgovinu". Malaj sugeriše da "vlade Albanije i Kosova moraju pojednostaviti procedure i smanjiti troškove, ali treba da najavljuju da pokreću bilateralnu carinsku uniju".
***
Uobičajeno je da se sporazumi između dvije ili više zemalja (obično susjednih zemalja) sklapaju kako bi se uklonile trgovinske barijere, smanjile carinske dažbine ili carinske tarife. Carinska unija (za razliku od zone slobodne trgovine) obično uvodi zajedničku vanjsku tarifu (CTF) za uvoz iz zemalja nečlanica i (za razliku od zajedničkog tržišta) uopšte, ali ne dopušta slobodno kretanje kapitala i radne snage između zemalja članica./IBNA