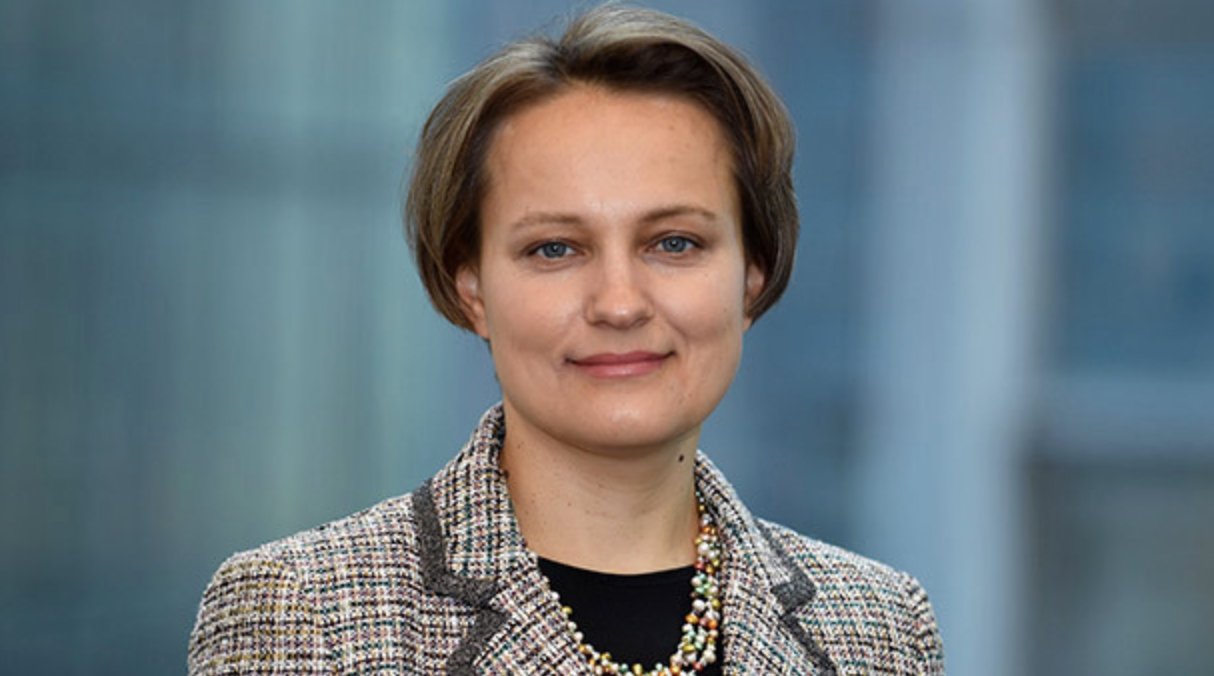 Ekaterina Solovova has taken up her position as Head of Albania for the European Bank for Reconstruction and Development (EBRD) today. She will be based in the capital, Tirana, and oversee the Bank's investments, policy engagement and advisory services in the country.
Solovova said: "I am thrilled to join the excellent team in Tirana and to lead the strong delivery of EBRD support to Albania. This beautiful country has a lot of potential and, together with our partners, we will continue to help Albania build a sustainable, digital and inclusive economy."
A dual Russian and British citizen, Solovova joined the EBRD in 2004 in the Telecommunications, Media and Technology team, continuing her career to work in the private equity industry in London in 2006. She re-joined the Bank in 2012 as Head of Resident Office in Samara, Russia, and later held senior positions in Banking, as an adviser to the President and, most recently, in the Private Equity team. Solovova holds a master's degree from the Thunderbird Global School of Management.
In Albania, Solovova succeeds Matteo Colangeli, who has been appointed EBRD Director for the Western Balkans region and Head of Serbia.
The EBRD is a leading institutional investor in Albania and, to date, has invested more than €1.5 billion in 112 projects in the country. The latest country strategy was adopted in February 2020 and emphasises support for the sustainable development of the private sector, building on the strong entrepreneurial spirit in the economy, enhancing the commercialisation of infrastructure projects and promoting sustainable energy and environmentally sound investments./ibna