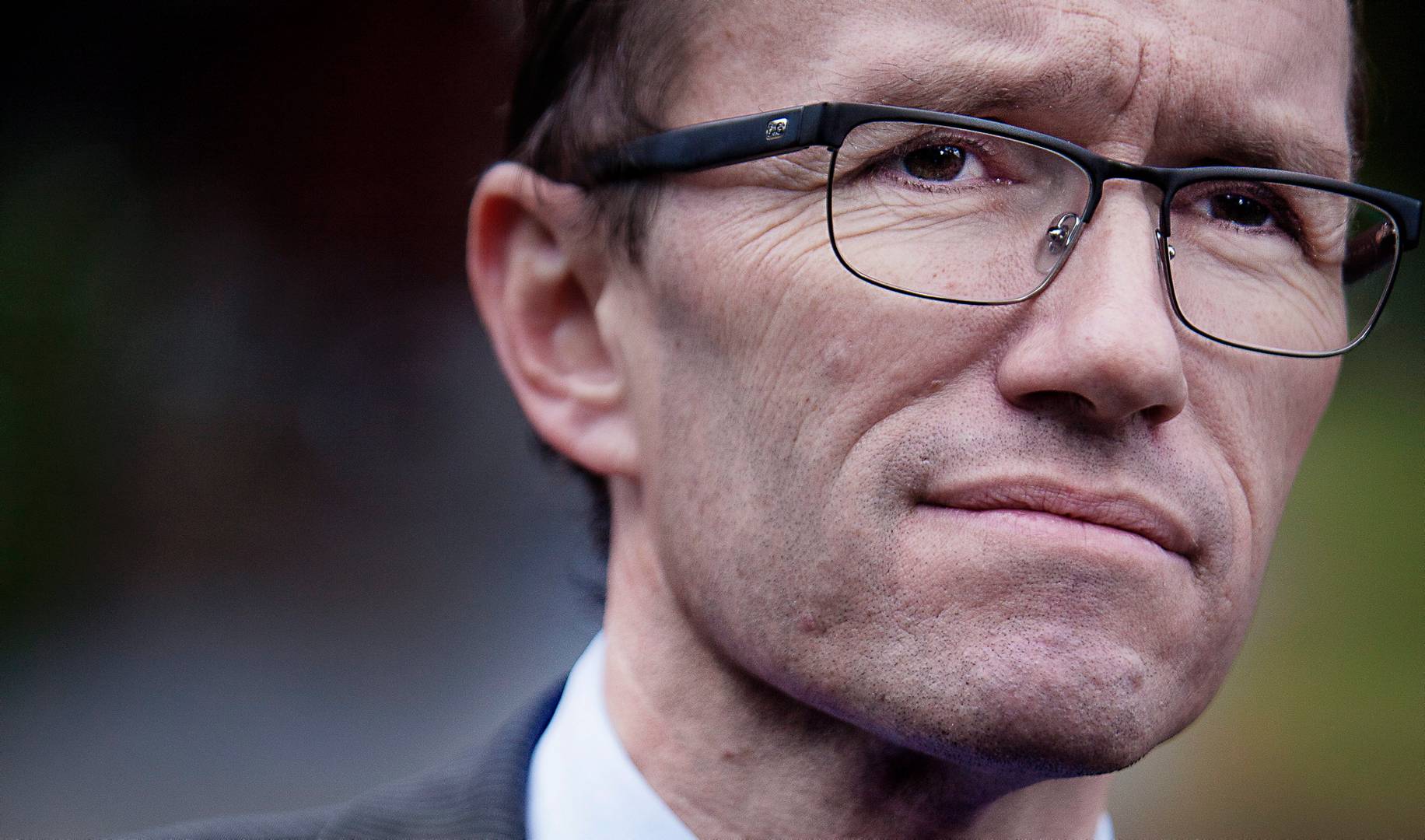 Nicosia, February 26, 2016/Independent Balkan News Agency
By Kyriacos Kyriacou
UN Secretary General`s Special Adviser on Cyprus Espen Barth Eide said on Friday that it is particularly important to have an economically viable federation in Cyprus, "a real federation with a clear authority at the federal level and that there is full understanding of what would be the relationship between the federal level and the constituent state level, in order to avoid, for instance, unnecessary duplication."
He underlined that "in order to prepare for a viable settlement that is not only successful on the day of the vote but also in the many many decades to come, we have to think about a lot of practical issues", expressing his belief that "we are on a good track".
Eide was speaking to the press after a two and a half hour meeting he had with Cyprus President Nicos Anastasiades, at the Presidential Palace, ahead of Anastasiades' meeting with Turkish Cypriot leader Mustafa Akinci, on Friday afternoon, in the framework of the UN-led negotiations aiming to solve the Cyprus problem. Eide described his meeting with Anastasiades as a good one, noting that "we are preparing tonight`s leaders` meeting."
"We have a number of ongoing processes now on several fronts. What I would like to highlight especially is the economic issues related to a federal structure. Because we`ve been over the last weeks having a number of meetings between economic experts on both sides with European Commission, European Central Bank, IMF and World Bank experts on how to make sure that a potential federal solution, if we finally get there, has economic viability, credibility, strong institutions, and can build further on the positive developments in the Cyprus economy, so that it will continue an upward drive," he noted.
He added that "this is absolutely possible but it`s important that all aspects of the solution reflect this understanding. So this is an example of many work streams that are now ongoing, which may seem to be on the practical side, but are important as we are preparing a sort of more final political settlements later," Eide noted.
Asked about his statement on Thursday after meeting Akinci that he would like to see the process speed up in some areas, Eide said "that`s just simply a reference to the fact that there is a lot of work yet to be done. There are, as is well-known, some large political issues, maybe not so many, but they are quite important, but then there is a myriad of things which are not divisive in nature, where there is actually not necessarily any disagreement between the sides but it has to be done," he noted.
He noted that "in order to prepare for a viable settlement that is not only successful on the day of the vote but also in the many many decades to come, we have to think about a lot of practical issues. So those are the issues I was referring to."
"But I think we are on a good track," he added, noting that "there is shared understanding, on which these issues are and a lot of people, actually hundreds of people in different committees and working groups are now engaged in trying to fill out the blanks in these important areas".
"And what I think is of particular importance again is all the issues related to making sure that we have an economically viable federation, a real federation with a clear authority at the federal level and that there is full understanding of what would be the relationship between the federal level and the constituent state level, in order to avoid, for instance, unnecessary duplication," Eide stressed.
To a remark by a journalist that the Cyprus government does not seem to be  very happy with some statements he has made, because they don't reflect the correct state of the negotiations, Eide said "I actually feel that what we are all saying is quite compatible," and recalled Anastasiades` statements a few days ago in Bulgaria, "where he said, I think very convincingly, that the international circumstances align in such a way that they seem to support a solution in 2016".
"Both leaders have publicly said that a solution in 2016 is clearly possible and both leaders have stated their commitment and I have no other commitment (than) that of the leaders, because this is owned by the leaders.," he added.
He also noted that a month ago he told the UN Security Council that there is a lot of outstanding work.  "Much of that work is exactly what we are now working on, so I think my role now is to make sure that we are seeing progress in all these different areas, so that the day may come where the leaders may chose to find the final political settlement, based on various preparations. I don`t have the sense that we have a difference in opinion on where we are and where we are going," he concluded.