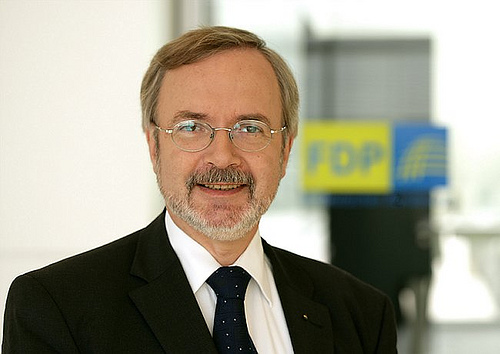 Review by Christos T. Panagopoulos
President of the European Investment Bank (EIB), Werner Hoyer, in an interview with the STA, called Ljubljana to continue its efforts to optimize the use of the EU funding mechanisms.
"The question for every member is how to make best use of funds provided by the EU", Hoyer told the STA and expressed his optimism that talks with central bank "Banka Slovenije", as well as with the Finance Ministry will proceed in a positive manner.
He said that fixing the banking system was also important from the perspective of cooperation with the EIB. "The EIB does not have subsidiaries in the various countries and operates through local banking partners". However, Hoyer warned that if the banking system is not in good shape and the EIB cannot find the right banking partners, Slovenia could lose out on the opportunities presented.
He also noted that cooperation between Slovenia and the EIB was good and that Slovenia had nothing to be scared of from his visit. "On the contrary, you should be happy. We come with good intentions".
Sources: STA, Slovenia Times