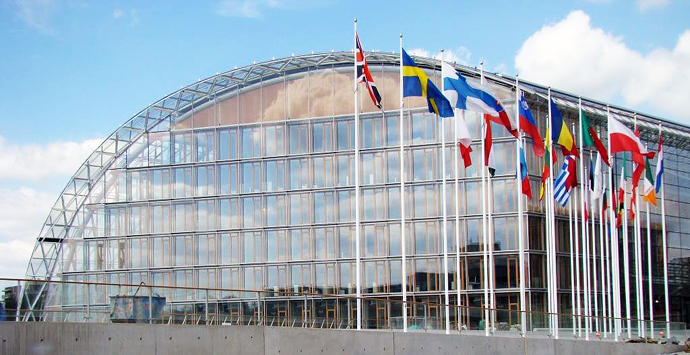 Ljubljana, February 24, 2015/ Independent Balkan News Agency
Review Hari Stefanatos
The European Investment Bank (EIB) revealed the key areas of interest for its cooperation with Slovenia for 2015-16, in Brussels on Monday, singling out transport and infrastructure.
The EU's lending institution pinpointed the Draženci-Gruškovje motorway project in NE Slovenia and energy infrastructure, especially hydro power, as immediate investment priorities.
The first project is seen in Slovenia as a key transit route for tourists from the north of Europe on their way to the Croatian coast in the summer, while the hydro power projects is closely connected with efforts to increase the country's flood safety.
Apart from the immediate investment projects, the EIB left open a window for investments in the country's railways network, with its announcement that the EIB will work with the Slovenian government and the state railways company, Slovenske železnice, in assessing plans for the planned new track between Koper and (the railway hub) of Divača. Upgrading the railway network is a key priority for Slovenia, which sees it as essential in making port Koper more competitive.
It also stressed that it had already invested in modernisation of railways infrastructure, including the upgrade of the first Koper-Divača line and reconstruction of a track in central Slovenia hit by last year's ice storm.
"Going forward, EIB will continue to support investments in the railways network necessary to ensure efficient passenger and freight services", the announcement states.
The EIB has provided investments of EUR 4.8bn from 2005 through 2014, including EUR 2bn in the past three years. The latter number represents 5.5% of Slovenia's GDP, which the bank highlighted was the largest share in GDP achieved in this period.
All the above is in addition to the ongoing plans to keep providing financing for small and medium-sized businesses in the country.
(Source: Sloveniatimes)