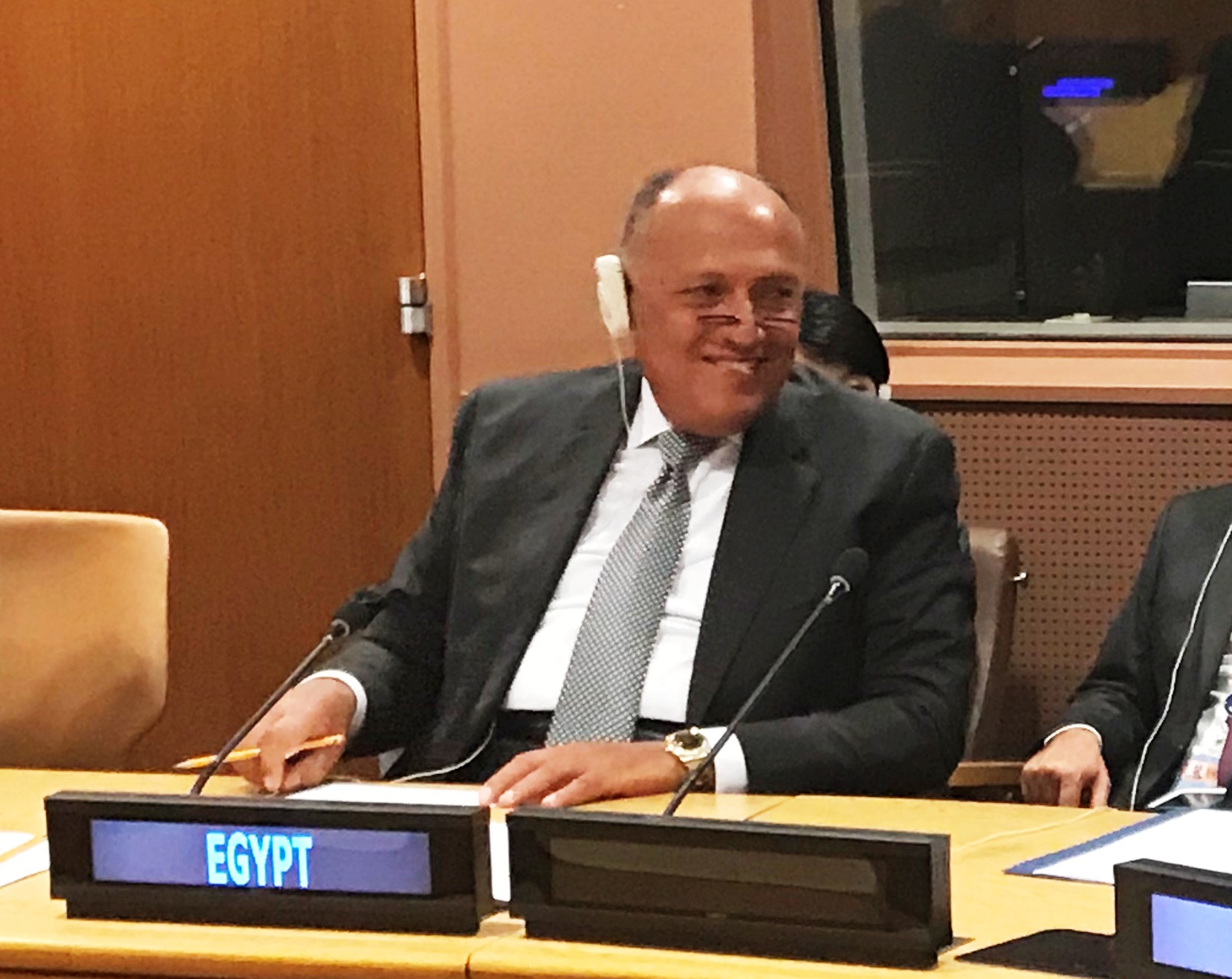 Egyptian Foreign Minister Sameh Shoukry had a series of contacts in recent days on the case of Libya, as he met with Libyan Presidential Council Vice President Dr. Fathi al-Majbari and UN Special Representative to Libya Dr. Ghassan Salame.
Sameh Shoukry, speaking with the Vice President of the Libyan Presidential Council, discussed the latest developments in Libya as well as ways to promote the process of resolving the crisis in the country.
Al-Majbari briefed the Egyptian Foreign Minister on the latest developments in the Libyan issue and in particular on the current divisions within the Libyan Presidential Council, following the recent violations related to the powers of the President of the Presidential Council, in breach of the Agreement.
According to the Egyptian Foreign Ministry spokesman Ahmed Hafez, Sameh Shoukry listed the key points of the Egyptian stance on the Libyan crisis, stressing Egypt's interest in maintaining unity and integrity in Libya, while fulfilling the free will of the Libyan people, in order to exercise sovereignty over their resources and structure their country.
For his part, Al-Majbari expressed his appreciation for Egypt's efforts to terminate the crisis and restore security and stability in Libya.
According to Egyptian press reports, Sameh Shoukry had a phone conversation with the UN envoy to Libya, Dr. Ghassan Salame, during which developments in the Libyan crisis were discussed, alongside the efforts that are being implemented in order for the "Berlin Process" to be successful and a political solution to be secured, so that stability in Libya can be restored.
According to reports, the Egyptian Foreign Minister stressed that the agreement signed with Turkey by the Libyan President of the Presidential Council Fayez al-Sarraj – though he lacked the necessary authority – would intensify the conflict between the Libyan sides and hamper the political process, during a period in which international consensus on how to provide assistance to Libyans was beginning  to emerge from the current crisis.
Shoukry emphasized the importance of preserving the impartiality of the political process over the next period in any way possible, either from inside or outside Libya, stressing Egypt's full support for Mr. Salame's mission and the interest in its success. The two sides agreed to intensify communication with each other in order to put an end to the Libyan crisis, for the sake of its people. /ibna