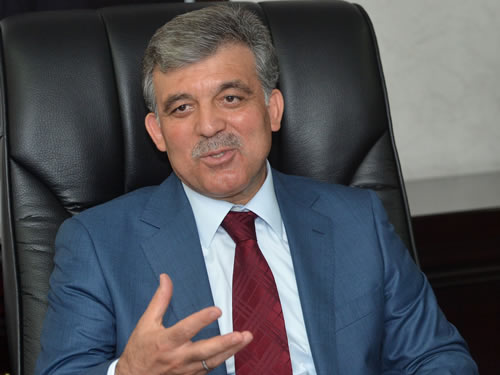 By Christos T. Panagopoulos
President of the Turkish Republic, Abdullah Gül, stated his country wants to contribute to the development of an "exit strategy" to the Egyptian crisis, in which all parties will have the ability to participate.
Hosting a delegation of the Arab Council for International Relations in Istanbul, Mr. Gül discussed with former Arab League chief, Amr Moussa, ex-Lebanese Prime Minister, Fuad Siniora, as well as former Iraqi and Jordanian prime ministers, Ayad Allawi and Tahir al-Masri all the recent developments in both Egypt and Syria.
"I am very pleased to welcome you all at a very critical time", Turkish President said at the start of his speech before the members of the Arab Council, noting that his country is deeply concerned about growing tensions in the Middle East region.
Moreover, he emphasized that it was essential to make efforts for all sides to put the democratic process back on track and that all political actors, including the Muslim Brotherhood, should not be excluded.
Sources: Anadolu News Agency, Hürriyet