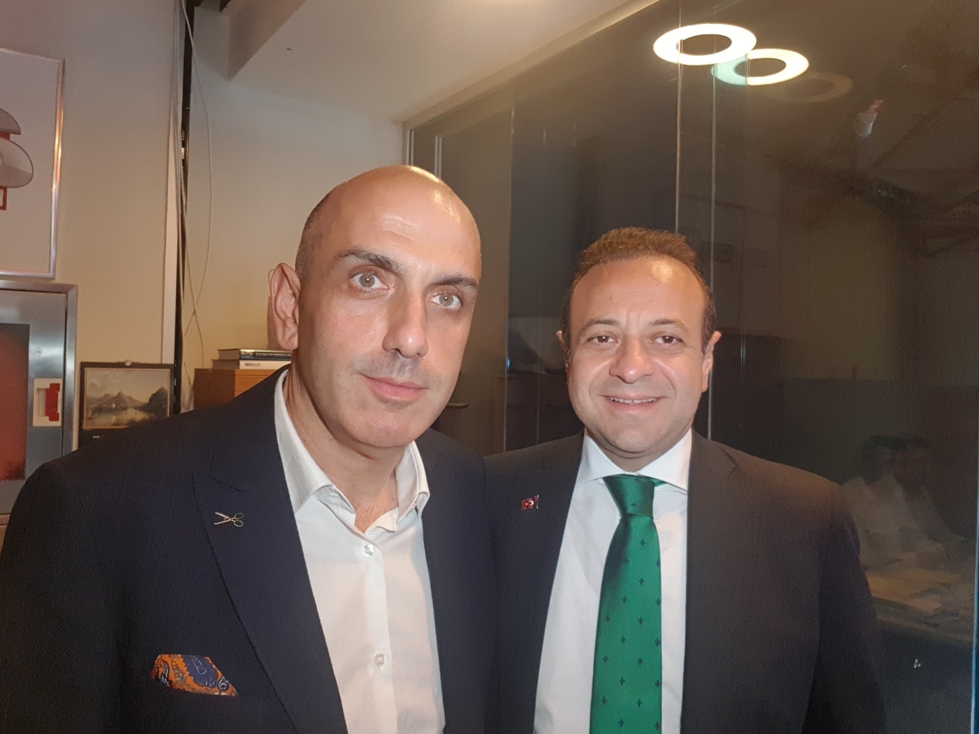 How did you see the election result? Did you expect it or were you fearful?
I was almost certain that our president would win, but I was expecting a percentage of these levels. I thought it would be about 51.5%. But he received more. This result shows that Recep Tayyip Erdogan is Turkey's best politician, who knows how to listen to the wishes of the people. It is difficult to come first. When you rule for 16 years it is difficult to come first; as the people can get bored, tired. But getting 55% is another great success. It is a personal success of our president. And let's remember that Erdogan was elected mayor with 24.5%, became prime minister with 33% and in each election he increases his percentages. Tayyip Erdogan received more and more votes. Let's see what he will do after 5 years. Will he rise above 55%? The people understand Erdogan well and Erdogan this people. The West must understand that this people can not be distinguished from Erdogan.
What about the relations with Greece?
Greece must understand that it will not win anything. Greece as the first move must first catch these terrorists with the soldiers' uniforms by the ears who escaped to Greece, hand them over to the Turkish justice, then a new era will begin between Greece and Turkey. There are politicians in Greece who can do it. Just like on the night of July 15 (attempted coup) the first politician who called me from abroad and asked if Erdogan was OK was Dimitris Avramopoulos. Who is now in Brussels. Such people are highly appreciated by the Turkish people and Erdogan. But the Greek government must also make moves. You need to understand what FETO is. You've gone through a lot from coups. And you have faced them. We can not understand how you can protect the coup instigators./IBNA