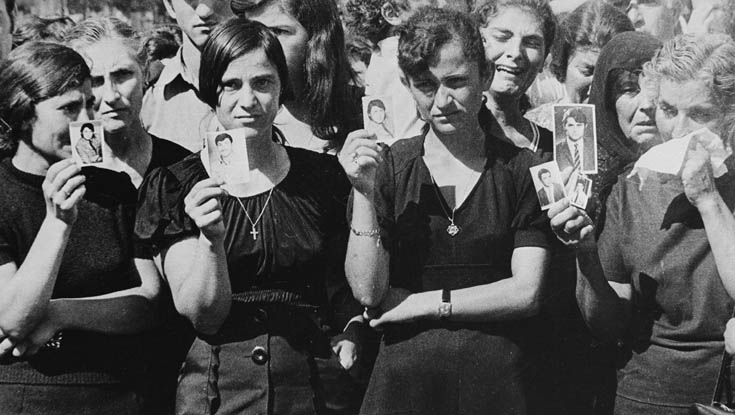 Nicosia, August 17, 2015/ Independent Balkan News Agency
By Kyriacos Kyriacou
The Committee on Missing Persons (CMP) embarked on Monday on a new effort to locate a mass grave with the remains of Greek Cypriots, who went missing since the 1974 Turkish invasion, in the Trachonas area, at the northern occupied part of Nicosia.
According to Nestoras Nestoros, the Greek Cypriot member of CMP, excavations at this military site will take place for the twelfth time, with the overall success rate being very low. However, Nestoros said that the information received about the area raises hopes that the new effort will bear fruit.
"The CMP is very optimistic that [remains] will be discovered this time" he told the Cyprus News Agency.
Nestoros said that according to the information available to the CMP, the remains of around 45 Greek Cypriots must have been buried in the area.
He further noted that the Greek Cypriot side has been insisting on searching this area, while the Turkish Cypriot side has also stepped up efforts towards this direction.
"It is a huge area, we hope to locate the site. We hope this time to discover the burial place at the point which has been designated" the CMP member said.
Nicos Theodosiou, the Executive Secretary of the Committee of Relatives of Missing Persons, when asked by CNA to comment on developments, also expressed hope for a successful outcome.
He said that the time that passes, makes this venture ever more difficult and noted that excavation efforts must intensify.
According to Theodosiou, the existence of witnesses at a burial site raises the chance for success. "At this case, the information coming from the other side indicates that there must have been witnesses during the burial, for them [the CMP] to be so optimistic" he noted.
He also said that only 30% of the families of missing persons have received the identified remains of their beloved persons, with the rest of the families still waiting.
Theodosiou urged finally the Turkish Cypriot side to actively support the effort of locating burial places of the remaining missing persons, in line with the good will expressed by the Turkish Cypriot leader, Mustafa Akinci, for this humanitarian issue.
Cyprus has been divided since 1974, when Turkish troops invaded and occupied its northern third. Since then, the fate of hundreds of people remains unknown.
A Committee on Missing Persons has been established, upon agreement between the leaders of the two communities, with the scope of exhuming, identifying and returning the remains of missing persons to their relatives.