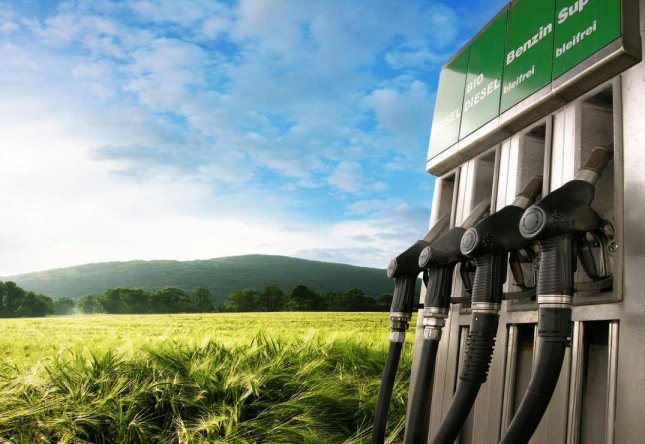 IBNA Special Report/Government experts say that this is an important step for the reduction of air pollution. Meanwhile, fuel businesses see the government's decision as a clear effort to generate as much income as possible for the state budget by increasing duty on biocarbon four years before the current legal deadline
Tirana, October 2, 2014/Independent Balkan News Agency
One of the recent decisions of the Council of Ministers was to change the fiscal regime concerning green energy. The government decided to lift the zero duty on biocarbon and other renewable fuels, used in the transport sector, until 2018.
Government experts say that this is a direct step to increase energy efficiency, reduction of air pollution and promotion of the use of renewable energy.
Biocarbon businesses say that this government decision is a clear effort to generate as much income as possible for the state budget, by increasing duty on biocarbon, four years before the current legal deadline.
Minister of Economic Development, Trade and Enterprise, Mr. Arben Ahmetaj explains the details of this decision. He says that the correction of the fiscal regime in relation to green energy, was more than necessary, as it had turned into a black hole for the state budget.
Ahmetaj says that the government is engaged to offer direct, transparent and strong support to green energy.
"By examining these measures or pseudo-measures taken in the past, for support and pseudo-support of green energy, today, the government made an important correction in the fiscal regime of biodiesel", says Ahmetaj.
Measures have also been taken before, but…
In the studies made by the government along with international partners, the current fiscal regime is believed to have promoted green energy. Some say that not only has it served as a black hole for the state budget, but it has also served as a corruptive practice for years.
Experts from the ministry of Economic Development say that the correction of this measure, as far as biodiesel is concerned, will bring honest competition and above all, it will bring more real support for green energy and domestic production of green energy.
"This correction obliges the government to start and think as of today for a transparent, effective and direct support in order to be able to implement those norms required by the European Union, for what we have not been able to achieve in the past and what we want to achieve in the years to come", says Ahmetaj.
Nevertheless, this is only the start and this is also claimed by minister Ahmetaj: "The correction of the fiscal regime is the first direct step of real support for green energy".
The law which was partially abrogated
The left wing government has abrogated article 10 of the tax regime in the law which was passed by the right wing in 2008 concerning biocarbon and fuels for transport.
This law aimed to promote the production and use of biocarbon and other renewable fuels in order to replace diesel byproducts for the transport sector and to contribute in delivering the engagements of the Kyoto Protocol for climate changes and to secure supply and promotion of renewable energy sources by encouraging the cultivation of energy plants, to protect the environment.
Based on the abrogated article, biocarbon and other renewable fuels, used in the transport sector and raw materials used for their production, undergo a special tax treatment, which makes them competitive in the market. "From the entry of the law in force until 2018, the duty on these products will be zero", stated the law. /ibna/