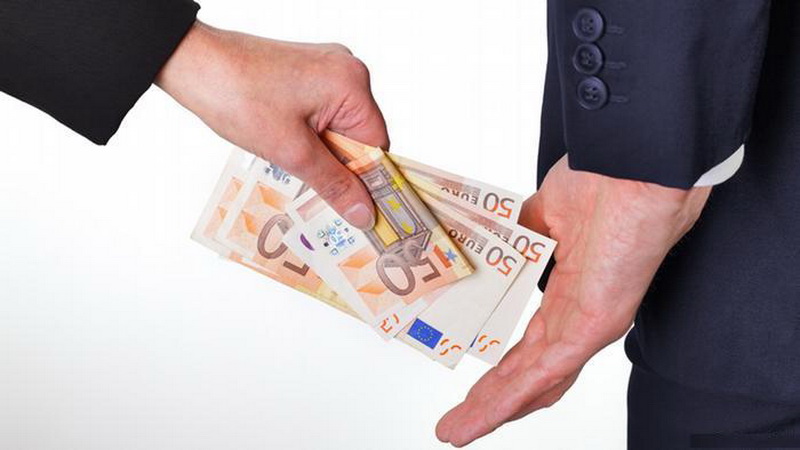 Tirana, November 13, 2013
While there are only a few weeks remaining for Brussels to decide as to whether to accept the proposal of the European Commission for Albania to be granted the EU candidate status for accession, political forces in Albania are intensifying their efforts to make up on time that has been lost.
Rama: A new concept for the fight against corruption
One of the most sensitive issues for Brussels, an important condition to grant the candidate status and open negotiations, is fight against corruption. Prime Minister Rama said on Wednesday that this phenomenon will soon be stopped.
Mr. Rama talked about a modernization of the state system, promising that citizens will benefit services without the extra cost of corruption.
"We're determined to apply a new concept in the fight against corruption, to implement new policies and to heal Albania from this illness which has been discouraging and often paralyzing for the people", said Rama.
The prime minister admitted that when public services do not enjoy quality, then the citizens are involved in corruption. He said that the sooner and the more public services are modernized, the more efficient will the fight against corruption be.
"In the fight of our government against corruption stands the philosophy that it's not the people that corrupt the system, but the system that corrupts people. There must be quality services offered to the citizen in order for corruption to be less preferred by them. By following this philosophy, we feel that there's a need for the reformation of the system in order for it to be immune against corruption", said Mr. Rama.
Head of the opposition calls on Brussels to support the candidacy
The head of the Albanian opposition, Lulzim Basha called on Brussels to support the aspiration of Albania for accession in the EU. Mr. Basha had meetings with representatives of the Political Assembly of the European People's Party.
This Assembly is comprised of 73 parties, from 39 countries and it has elected Joeseph Daul as its new president. The new president of EPP has considered his election as the head of the most politically influential party in Europe as very important.
The head of the Democratic Party, Lulzim Basha considered the election of Mr. Daul in this post as very important, as he's known for the support given to Albania in the process of the integration of the country.
Mr. Basha has lobbied at the EPP in order for the country to be granted the EU candidate status. "I have asked for the support of all the participants, the majority of which are governing today in Europe, because the right wing is a majority in national governments, European Parliament and European Commission, therefore I've asked for their support in order for Albania to be granted the status in December", says Mr. Basha.
Politics improves oratory, citizens continue to suffer
Politicians in Albania continue to make public declarations with bombastic promises that corruption will be fought and will be reduced to a minimum. But in the eyes of the public, these declarations are mere promises heard before. Many people believe that the state and political forces of every color have had the chance to fight corruption during these 23 years, but the contrary has happened, this phenomenon has grown. The worst of this situation is that corruption has turned into a model and a way of living. For several analysts, this is the worst, the most unacceptable and the most dangerous thing for Albanian society, because even if new measures are taken against corruptive affairs, the concept of using this phenomenon to benefit entitled services or not, is now very difficult to be fought. /ibna/