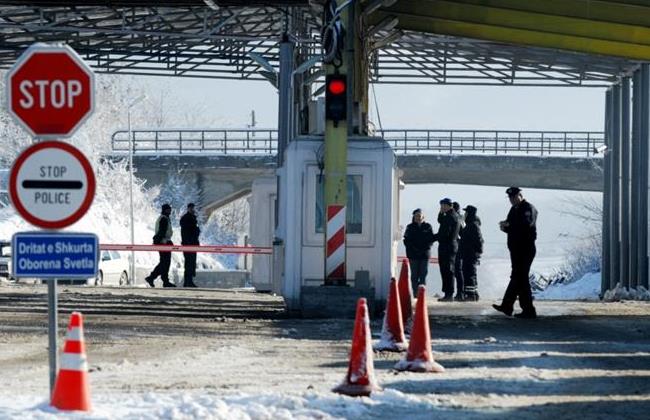 IBNA Special Report
Pristina, December 24, 2014/Independent Balkan News Agency
By Elton Tota
Dividing lines between Balkan countries must turn into lines of cooperation and integration. This was said by Albanian and Serb representatives of in the cross cooperation forum held in Pristina.
The forum which is comprised of representatives of five western Balkan countries, aims at encouraging agreements and cross ethnic cooperation in order to improve the life of the citizens, facilitating free movement and solving problems in border areas without political tensions.
The head of this forum, Sabri Kadriu says that borders must not act as divisions, but as points of integration.
"We aim at turning existing borders into administrative borders, the same as in Europe. If we don't do this, then we have no place in the European family", said he.
According to him, equality between the people that live in the West Balkan region is a very important issue.
"All the citizens, wherever they live, must have equal rights and not feel discriminated. We must not repeat the practices of the past when small nations or minorities were mistreated and discriminated", said Kadriu.
He says that a special effort must be made in order to change the approach of leaders in the Balkan region.
"The majority of leaders want to turn their state into private property and alienate it through different tenders in the name of privatization. They also plant the seed of cross national hatred and chauvinism", added he.
Meanwhile, Dobrivoje Mancic, member of this forum from Serbia, said that border communes between the two countries can offer opportunities of cooperation between people of both sides.
"When people associate with each other, they may love each other, while if they don't associate, they would hate each other", said he, calling on the countries of the region to offer their support in order to develop border communes, which are the less developed ones.
He said that the bitter past must not repeat itself anymore. "If Albanian, Serbia, Macedonian and Montenegrin cultures interact, then this is a guarantee that tragedy won't repeat itself", said he.
The forum aims, first of all, in addressing border problems without causing political tension and by creating a sustainable environment in the interest of states that aspire integration in the European Union. /ibna/