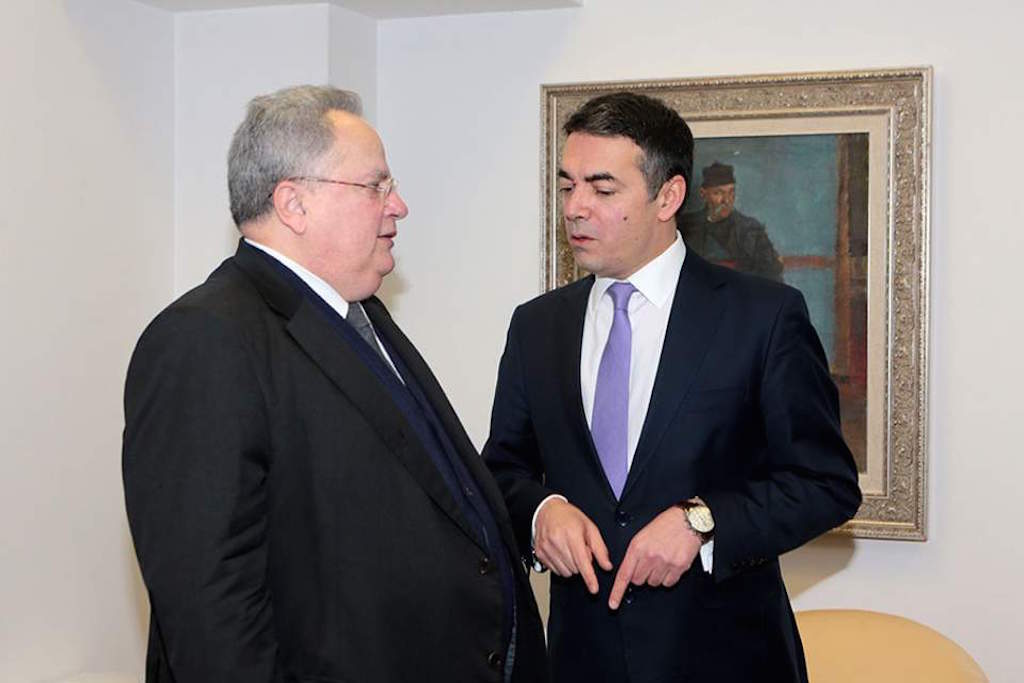 As part of the efforts to solve the name contest between FYROM and Greece, a new round of talks has been launched last night in Brussels between the respective Foreign ministers, Nikola Dimitrov and Nikos Kotzias. The two ministers have agreed on a framework regarding the name, but no further details are given.
Yesterday, Dimitrov has also met with the EU chief of diplomacy, Federica Mogherini, while today he will present the process of negotiations regarding the name in front of the EU Council of Foreign Ministers.
Former ambassador Gjorgji Filipov says that it's better to find a sustainable solution than a precipitated solution.
"Both sides need to work more and harmonize their stances before making proposals about the solution. Negotiations involve not only victories, but losses too. Once the sides realize this, then they will be able to finalize the negotiations", Filipov said.
Political analyst Petar Arsovski believes that there is no agreement for the package proposed for the solution of the contest. According to him, the process will go back to the point of departure.
"Failing to find a solution is worse than not finding a solution that pleases everyone. It's up to the negotiators to save the process of talks", Arsovski says. /ibna/