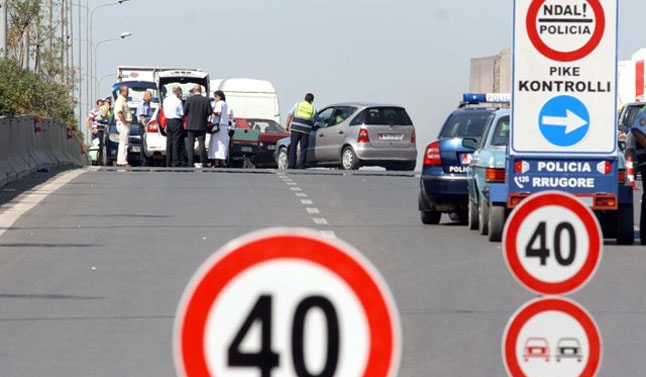 Tirana, 21 January 2016/Independent Balkan News Agency
Several important changes have come into effect as of 21 January in the Albanian Road Regulation. Based on these changes, road offenders  are subject to tougher penalties.
A novelty of this regulation is the introduction of progressive fines for offenders of road regulation. Mit'hat Tola, head of Road Circulation, says that from now one, the penalties will be based on several criteria.
"All fines will be progressive, starting with minimum fines up to maximum ones and as of today will be in the hands of the road police officer. But this way of issuing penalties is not objective, as it leaves much room to abuse with the law. Therefore we are introducing an automated system, which will have four basic factors for the calculation of the progressive fine, such as the age of the car, engine size, fines received in the past two years and the time when the driving license was received".
Lawyers warn that progressive fines will significantly increase the awareness of road users.
Minister of Transport, Edmond Haxhinasto says that these measures will have a direct impact in increasing road safety at the service of public transport and other transports.
Haxhinasto calls on road users to carefully read these provisions which have been incorporated in the regulation, especially the ones that relate to safety.
The recent amendments in the Road Regulation have aimed at minimizing the number of accidents in Albania.
According to figures, in the past 20 years, over seven thousand road accidents have occurred in Albania. Each year these accidents lead to the death of more than 260 people. Many analysts consider these figures as war figures.
The main causes of accidents in Albania relate to the rise in the number of cars on the road, speed excess and the failure to comply with road rules by both drivers and pedestrians, use of alcohol, etc. /ibna/