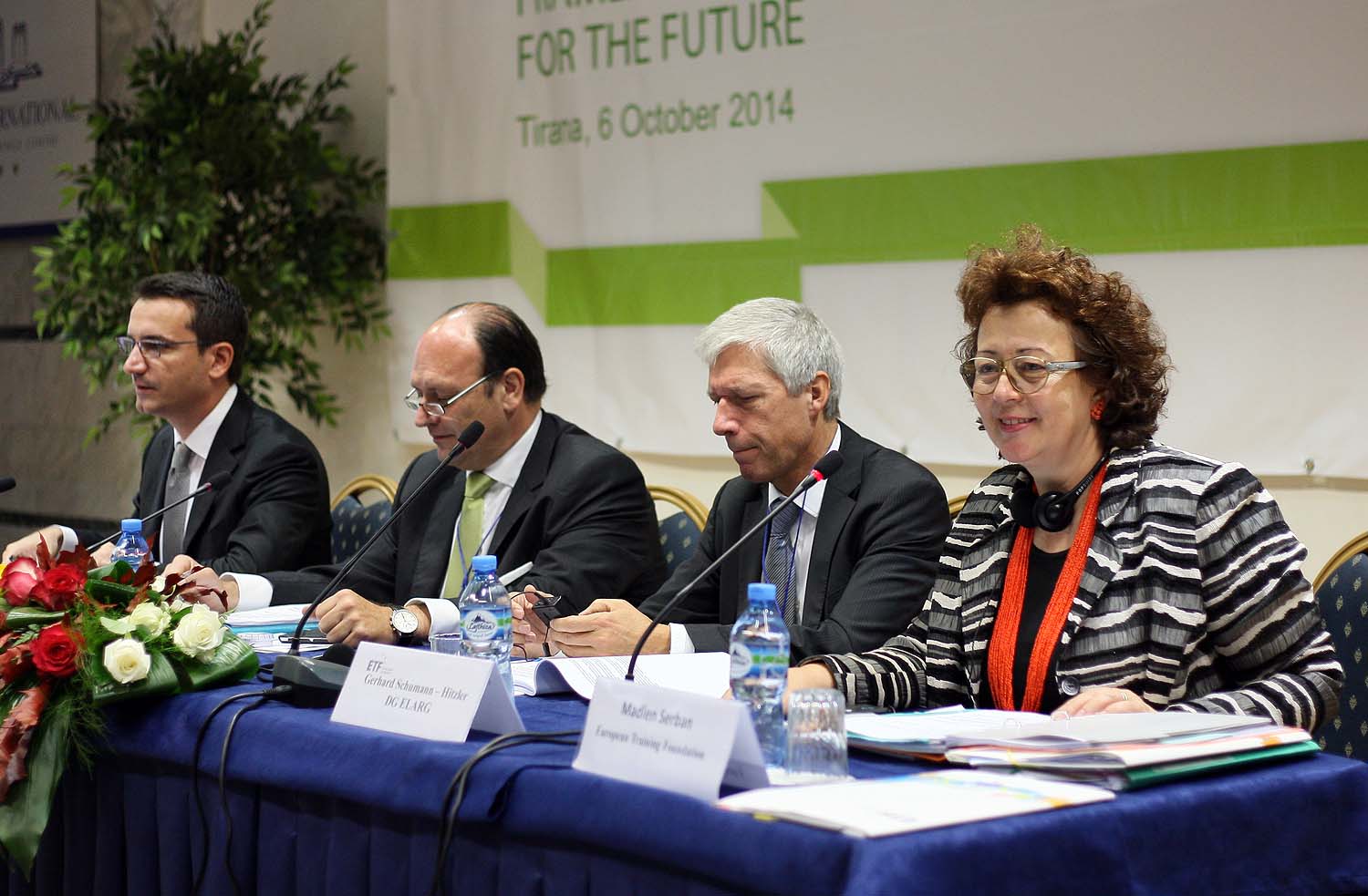 By Mladen Dragojlovic – Banja Luka
Minister of education of Republic of Srpska and Minister of labour of Federation BiH, Goran Mutabdzija and Vjekoslav Cember, participated on Monday, in Albanian capital Tirana, in the one-day conference about FRAME project, which supports national reform plans and analyse possible options for skill policies in seven countries: Albania, Bosnia and Herzegovina, FYR Macedonia, and Kosovo, Montenegro, Serbia and Turkey.
FRAME project is EU-funded and supports these countries in developing more coherent and evidence-based policies for human resources development, using EU strategies as a reference and an anchor for reforms. The problem is that in Bosnia and Herzegovina and other countries of the region typically only 3% of adults participate in the so called lifelong learning, compared to the EU average of 10.7%. Unemployment among youth in Bosnia and Herzegovina reached almost 58%, 55% in FYR Macedonia, 51% in Serbia.
A recent study by the International Labour Organisations confirmed the existence of sizeable over-education (about 20% of young workers) in parallel with under-education (approx. 15 %), two phenomena that waste and lost opportunities in education and the inefficient utilisation of human resources.
After the conference, minister Mutabdzija said for IBNA that every country will face different problems and must have a different approach to the educational problems.
"We in BiH still don't know which skills we will need till 2020. But, we know very well that, in the future, focus in education must be on professional, not on general, education. By participating in FRAME project we cannot expect a miracle, which will solve all our problems in this sector. It is necessary to keep focus on educational reforms and links between ministries of education and ministries of labor on all levels, said Mutabdzija.
He added that an additional problem in BiH is a tendency by young people, after basic school, to go study non-productive rather than productive occupations. Mutabdzija explained that the Ministry, in areas where the occupation was necessary, they tried to establish classes of students who would learn to be butcher, but it was impossible due to the reduced interest of students.
Mutabdzija also emphasized that BiH has a problem with practice in education because there is not enough production companies, which will accept students on working part of education.
During the conference in Tirana, director of European Training Foundation, Madlen Serban, said to participants that economic crisis brought to light new expectations from policymakers.
"All around Europe, ministers responsible for human resources development, education and training and employment are confronted with the need to bring about results in a very short time. Skills relevance is a prerequisite factor for sustainable growth, innovation and development", said Serban.
The project helped countries to better understand if the institutions charged with realising the vision have the financial means and human resources to succeed. It supported the countries in building an evidence-based monitoring and, at a regional level, helped them identify policy areas of common interest for sharing experiences and launching joint actions. Finally, it opened the way for possible financial assistance from the EU's pre-accession funds.