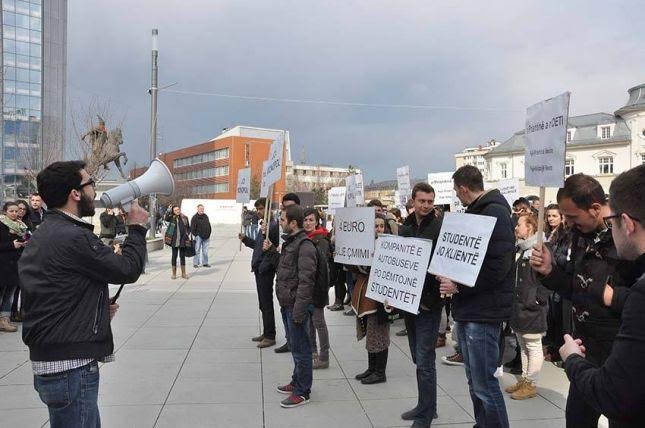 Pristina, 7 March 2016/Independent Balkan News Agency
By Elton Tota
In the past decade, the number of students following higher education in Kosovo has multiplied.
Between 2004 and 2015, the number of students in higher education has tripled from 40 thousand to 120 thousand.
Today, Kosovo is the first in Europe with 6,669 students per 100 thousand residents, much higher than the EU average of 3,987.
But, experts of education say that universities in Kosovo are not offering the right education for students.
Professor of European law, Bardhyl Hasanpapaj told IBNA that the Ministry of Education must carry out a deep reform in programs, starting from elementary education to post graduate education.
"Government of Kosovo must increase investments in knowledge, in improving programs, innovation and high tech. This is the only way to generate competitive professionals for regional and international markets", Hasanpapaj said.
According to him, students in Kosovo must receive the necessary formation to make research and generate new knowledge.
"It's not only Kosovo facing this problem. Around 20% of European youngsters are without a job. In some European less developed regions unemployment among young people amounts to 50%. It's not that there's a lack of jobs, but there's a lack of knowledge, specialized qualifications that European companies demand", he said.
Hasanpapaj said that EU member countries are investing millions in training and education through the European Social Fund.
Another problem which relates to the improvement of the quality of higher education is the lack of advanced learning and the small number of academic personnel.
Professor of European Law, Muhamer Pajaziti told IBNA that universities must draft plans to develop the academic personnel.
"Public and private universities must apply for the European Union programs for the development of education. Through participation in European programs, Tempus Mendus, Erasmus, Socrates, we have a chance to exchange academic staff with prominent European universities, to hold joint scientific conferences and training. This way, professors will be able to expand their knowledge and lecturing methods", Pajaziti said.
According to him, universities must insure cooperation and numerous collaborations with universities, companies and known international institutions.
25 to 30 thousand people from the age of 18 are active in the labor market in Kosovo every year, while this market can only absorb 4 to 6 thousand workers a year.
Besides the inadequate education of students, Kosovo is also facing a lack of professionals in different domains. /ibna/