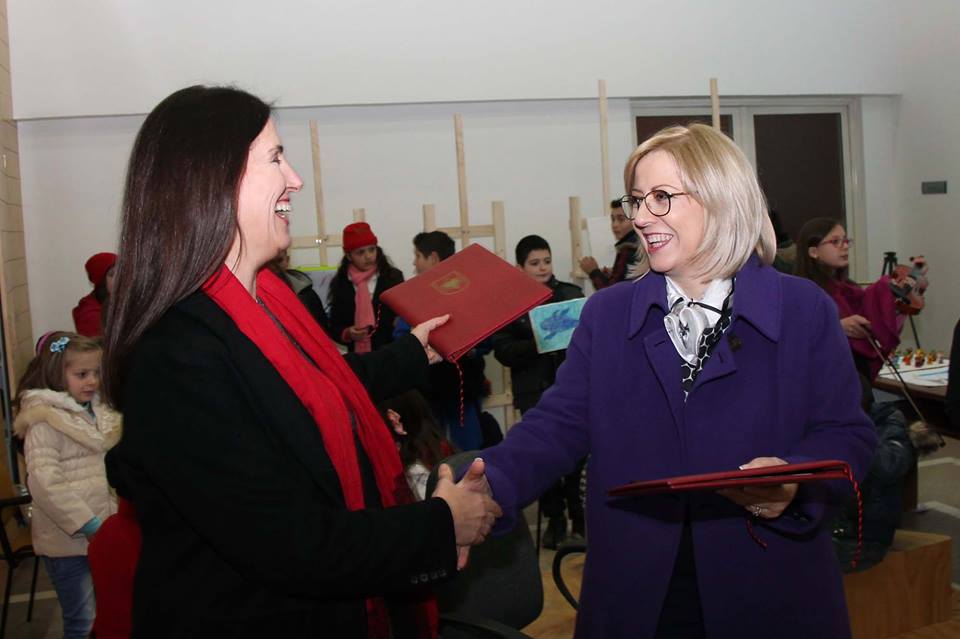 Tirana, 25 January 2016/Independent Balkan News Agency
Museums, monuments of culture and archaeological areas of national and world importance, are still not visited that much by the Albanian youth, therefore efforts are being made for them to be acquainted with many of them.
Ministry of Education and Sport has drafted a cooperation agreement with the ministry of Culture, which aims at changing learning curricula.
The Education Program through Culture aims for cultural and educational institutions to encourage children's interest to participate in the cultural and artistic life by offering them suitable and equal chances in the cultural and artistic life and to offer them opportunities and creativity activities during their leisure.
The agreement "Education through culture" was signed by the ministry of Education, Lindita Nikolla and that of culture, Mirela Kumbaro (photo).
Nikolla says that such forms of education increase the quality of Albanian school and the quality of children.
Meanwhile, minister Kumbaro says that art institutions will now allow visits by pre school pupils and this improves quality of teaching.
Kumbaro underlines the necessity of the education of children not only within educational institutions, but also outside of them. "There are so many other public institutions, which must and have all opportunities to play an educational role especially in the institutions of culture which cannot only serve for the grown up members of the public", Mrs. Kumbaro says.
The agreement is expected to improve the level of teaching even more and the preparation of students not only in the schools of the capital, but also beyond.
Education through culture boosts cultural awareness, expression, creativity and diversity and also contributes in human, social-cultural development in the social wellbeing and cohesion. /ibna/