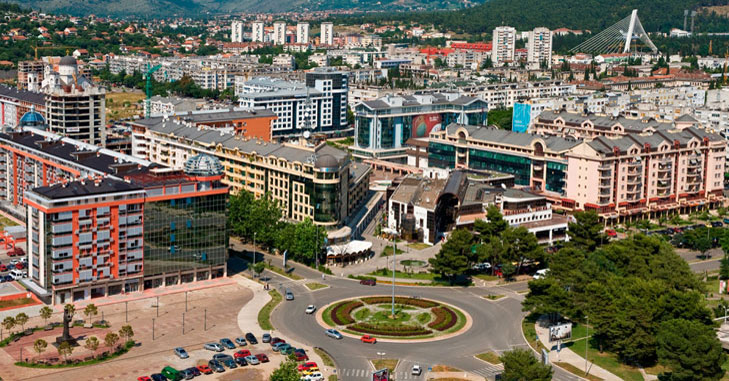 Podgorica, February 11, 2015/ Independent Balkan News Agency
By Adnan Prekic
Montenegro last year was faced with the migration problem of young and qualified people abroad. Young people, usually with PhDs or master's degree in specialist areas are leaving for European countries where they find much better working conditions than in Montenegro. According to the information at the government's disposal, only last year 200 scientists left Montenegro. It is estimated that the number of Montenegrin scientists around the globe is over 1,000.
The increasing number of young people leaving Montenegro has opened a debate on whether the country pays enough attention to young and educated people. Official figures indicate that only last year 236 scientists left Montenegro. Many of them are working in some of the world's most famous scientific institutions and among them are many university teachers and medical doctors.
More than one thousand young people from Montenegro study abroad, not counting those who are on the faculty in the republics of the former Yugoslavia, it was announced in late January from the Montenegrin students organisation. Most of them went in Austria, Italy and Turkey and this year China is growing in popularity. Many of them stay where there are after graduation and specialisation. The students organisation argues that the government has not given enough incentive to these young people to come and work in Montenegro.
Official statistics did not specify how many highly educated young people are going abroad. In the analysis that was conducted ten years ago has led to data that from 1989 to 1995 from Montenegro went abroad as much as 67 percent of the total number of intellectuals, who have left in the last fifteen years.
The departure of educated and young people was last year a topic of discussion of the prime ministers of the region in the Summit "100 business leaders of South-East Europe". The conclusion from the Summit was that the young people are the greatest potentials of the region.
They considered that representatives of the business community need the synergy of the business sector, universities and other academic institutions, with the labour market to point to the competence that is necessary for future employees. Moreover, in contrast to the brain drain in the region there is the other extreme – insufficient labour mobility. As concluded it can be a limiting factor, because young people who are talented, educated and speak languages are lacking work experience in a market economy.