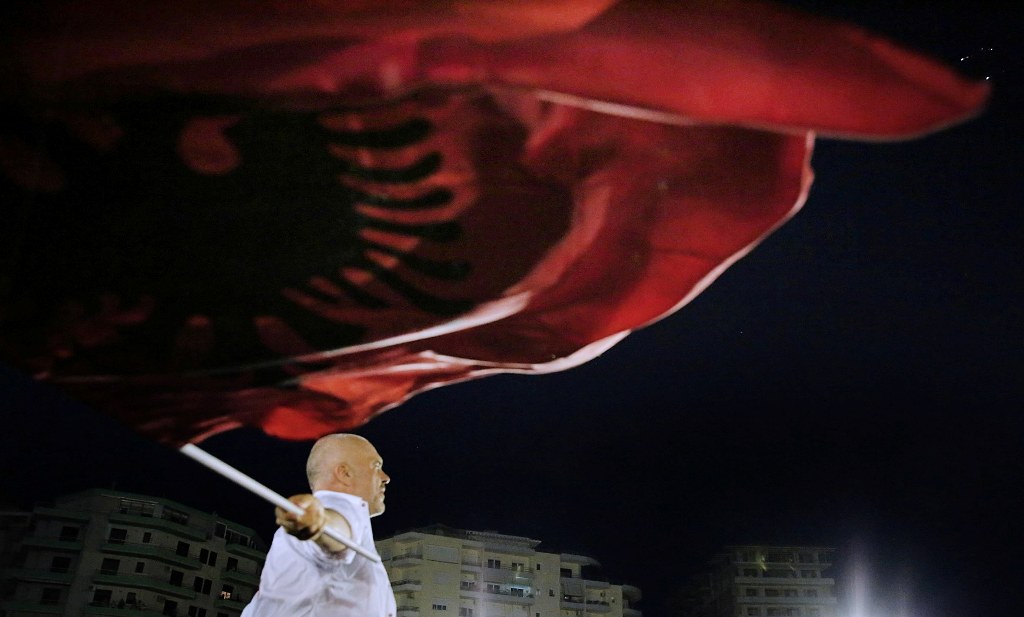 With only 200 out of around 5200 ballot boxes to county, the Socialist Party of Albania led by Prime Minister Edi Rama is preparing for a second term in office, following a victory which could be considered as historical for the left wing PM, who managed to win without the help of his former government ally, Ilir Meta, of the Socialist Movement for Integration.
While the Democratic Party in opposition only managed to win 2 districts, the Socialist Party managed to win 8 districts, while in two other districts the SP, led by Edi Rama and the DP, led by Lulzim Basha, drew. Meanwhile, with the last ballot boxes to count, the Socialist Party has secured 74 seats in Parliament, the Democratic Party has won 43 seats, while the Socialist Movement for Integration has won 19 seats.
The international community also reacted on the elections held this Sunday. OSCE-ODIHR delivered a press conference yesterday, stating that "Contestants campaigned freely, fundamental freedoms respected in Albania elections, but politicized election administration reduced trust in process".
Meanwhile, the US embassy also issued a press statement, saying that the process was associated with serious violations, but these violations didn't affect the election outcome.
"Voting was conducted efficiently and peacefully in the majority of polling places. We commend the dedicated poll workers and observers who worked through a national holiday and the extreme heat to carry out their duties.
International observers witnessed incidents of vote buying, photographing of ballots, and intimidation of voters. Elections officials and law enforcement responded to many of these complaints resulting in some arrests.
While some electoral violations witnessed were serious and should be addressed, they were not so widespread as to change the overall outcome of the elections", the US embassy said.
Albanian elections were held following a three month crisis which saw the opposition set up a tent in front of the Council of Ministers building, demanding PM Edi Rama's resignation and the creation of a caretaker government. After intensive talks, PM Edi Rama and leader of opposition, Lulzim Basha struck a deal, allowing the opposition to appoint several members of government and heads of institutions with the aim of insuring a greater oversight over the elections. /balkaneu.com/