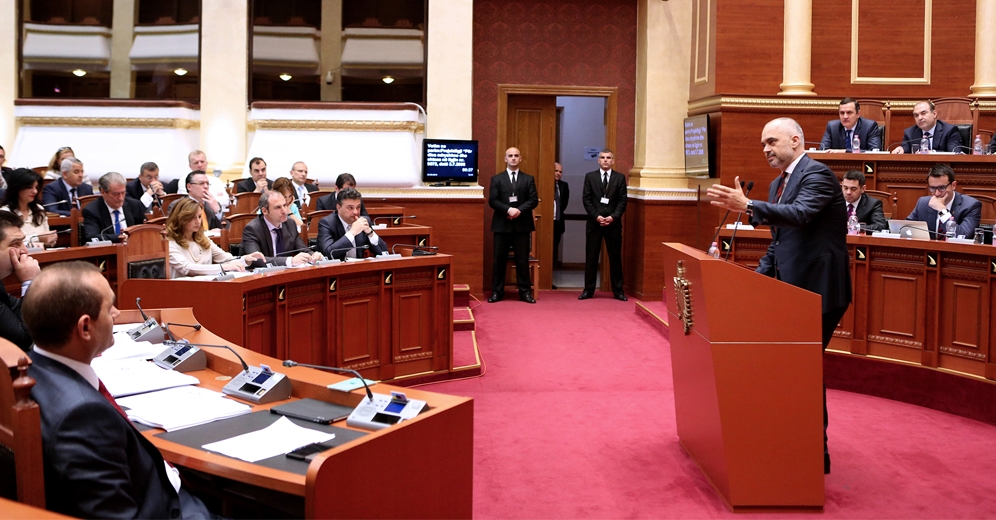 Tirana, May 30, 2014/Independent Balkan News Agency
Prime minister of Albania, Edi Rama, publicly declares that 99% of MEPs and MPs of the EU member countries, don't have a clue as to what the EU candidate status.
Mr. Rama confirmed this declaration, following a claim made by a former socialist MP, Kastriot Islami, who is now part of the opposition, according to which, such declaration was made by the prime  minister in a meeting with the Dutch prime minister.
"As far as the candidate status is concerned, I have said it in every meeting [with European officials] : 99% of MPs in the EU member countries don't have a clue what the candidate status is and what's the difference between the status and negotiations and the status and accession. I have directly told this to them and I've explained them why", said Rama.
"Albania's challenge about the status and the need to explain to member countries that the candidate status is not an accession or launch of negotiations, but only an instrument created to offer a perspective to a country such as ours, like it was offered to Macedonia, is due to the fact that Poles, Bulgarians and Romanians have not gone through these stages", said Rama.
Rama said that this is also important "to confront the influence of those extremist parties that today have more power than yesterday and to help all those who want to support us". Rama says that he's making these efforts to offer "all necessary arguments", for which he gives assurances that they are "arguments that function".
In December, EU member countries demanded time, saying that they could not, altogether, grant the status, because they needed more time. "Your results are impressive, but we need time, to see that they are sustainable, because we have seen many disappointing things from Albania", was the claim that Brussels made.
They left it up to the European Commission to confirm the progress in June 2014 and also confirm if the results are solid.
In the next few days, the European Commission is expected to issue its progress report. Mr. Rama says that time has come for majority and opposition "to join forces in order to face the political influence which will stem from within several member countries, relating to the elections that took place three days ago".
Albania is expecting the integration process to be accelerated. In December, the country was refused the EU candidate status for the fourth time. Since 2009, Albania is a NATO member.
European Union officials have not released any official declarations about Mr. Rama's claim that 99% of European MPs cannot make the difference between the EU candidate status and accession. /ibna/