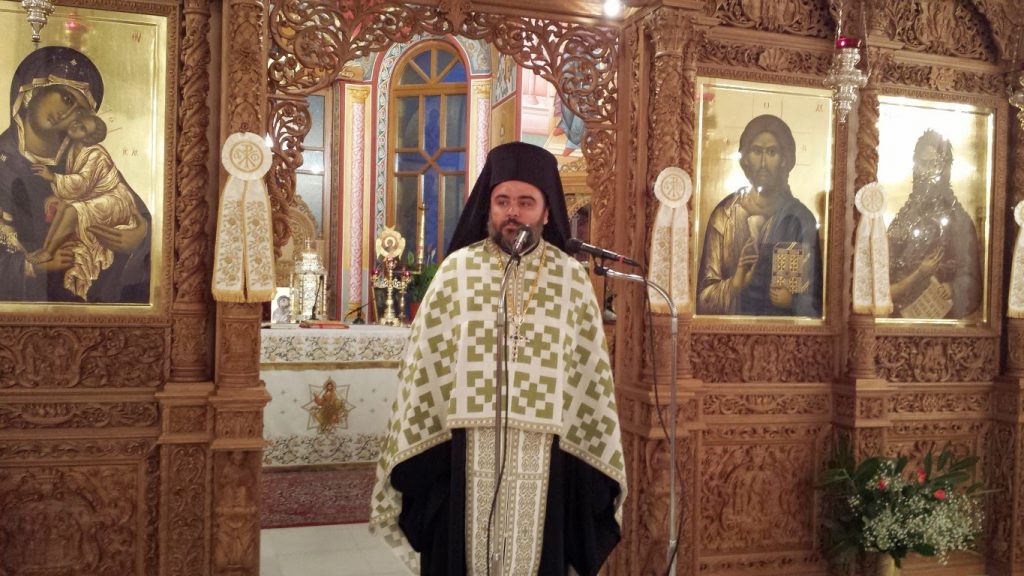 Istanbul, August 29, 2016/Independent Balkan News Agency
By Spiros Sideris
The Holy Synod of the Ecumenical Patriarchate elected the Chief Secretary, Archimandrite Bartholomew Samaras, as Metropolitan of Izmir.
This is the first election of a Metropolitan of Izmir after the "Asia Minor Catastrophe". The last Metropolitan of Izmir was the national-martyr Christostomos of Izmir.
What's more, in the Patriarchal Church of St. George in Fener, a little while ago took place the ceremony of the Great Message of the Elected Metropolitan of Izmir Bartholomew, in the presence of the Synodal Hierarchs.
Archimandrite Bartholomew Samaras (born Michael) was born in Ano Lechonia Volos in 1972. He graduated from the Standard Classical Lyceum of Volos in 1990. He is a graduated of the Philology (Classics specialist) Faculty of Philosophy of the Aristotle University of Thessaloniki and of the Theology School of the same university.
The election of the new Metropolitan of Izmir was a pleasant surprise for the Greeks of Turkey. In recent years, the Erdogan government has taken many initiatives that have helped the Ecumenical Patriarchate and the Christian minority to exercise their religious duties.
On the anniversary of 94 years from the Asia Minor Catastrophe, the Holy Synod of the Ecumenical Patriarchate proceeded today to a historic decision: On the day of the execution by the Turkish mob of martyr bishop of Izmir Mr Chrysostomos was elected, upon the recommendation of the Ecumenical Patriarch Bartholomew, a new Metropolitan of Izmir – the Chief Secretary of the Holy Synod archimandrite Mr Bartholomew Samaras.
At the same time, it elected again unanimously and with the recommendation of the Ecumenical Patriarch, new Metropolitan of Erythron, the clerical head of the Orthodox community of Izmir, Archimandrite Cyrilos Sikis. The new bishop of Erythron is at the disposal of the new Prelate of Ionia.
The event was greeted with mixed feelings in terms of Asia Minor unions in Greece. "The days of memory of our unforgettable homelands we received a great joy", said to AMNA the vice president of the Federation of Refugee Associations of Greece Dimitris Pantelis. "We were judged worthy for a year now to experience historic moments. The renovation and use for worship of the church of St. Boucolou, the blessing of the waters in the port of Izmir, Easter with the Epitaph tour at the streets of Izmir, the Patriarch visits and tour to the land of Ionia. All these were historical events that culminated with today's elections of Metropolitan to the vacant for 94 years positions of Ionia", says Mr Pantelis.
"Happy for witnessing the moment", declares the new bishop of Erythron, Archimandrite Cyrilos Sykis. "Happy because the tireless effort of the Ecumenical Patriarch, light again one of the lights of the Churches of the Revelation", says Mr Sykis.
Reportedly, the coronations of the new Metropolitan of Izmir and the new bishop Khmer will take place after the 10th of next September, on dates to be announced no later than tomorrow.