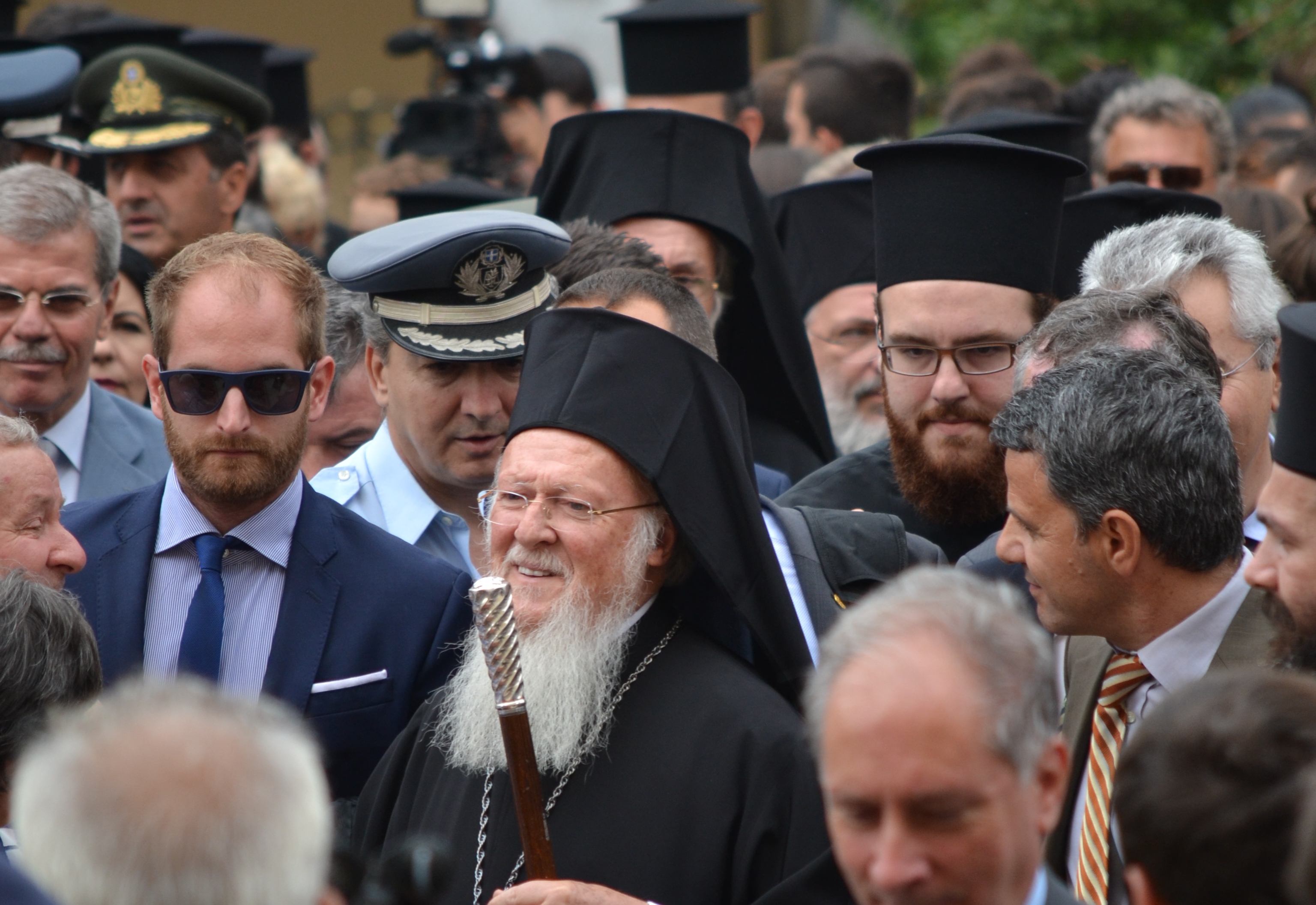 By Spiros Sideris – Alexandroupoli
Ecumenical Patriarch Bartholomew continues his four-day visit to Thrace. On Saturday was warmly welcomed in Orestiada, after which he visited Didymoteichon and Soufli.
To the events for the reception of the Patriarch, the government was represented by the deputy Foreign minister Kyriakos Gerontopoulos, while the deputy minister of Education Alexandros Dermentzopoulos, the deputy Interior minister Georgios Dolios and the MP Marinos Ouzounidis, also attended.
In his message Mr. Bartholomew referred to the unbreakable and eternal relations of Thrace with Fanner, while he did not fail to mention the rich ecclesiastical history of the region.
Finally, the Ecumenical Patriarch asked the faithful to pray for the salvation of Christians located in Antioch of Syria.
Today Mr. Bartholomew visited Alexandroupoli, while in the evening he will be declared honorary Doctor of the Department of Language, Literature and Culture of the Black Sea Countries, of the Faculty of Classics and Humanities in the Democritus University of Thrace in Komotini.
The Ecumenical Patriarch will then continue his tour to Komotini and Xanthi.
(Photo: Spiros Sideris)