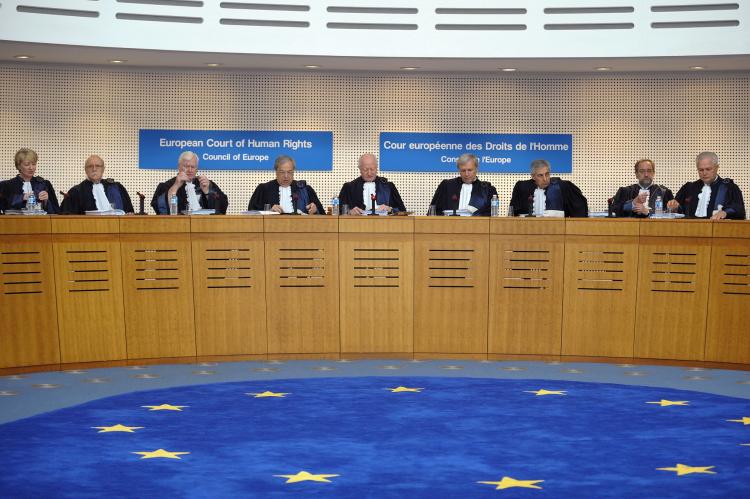 Turkey must pay 90 million euros to the Republic of Cyprus for the invasion on the Island
By Manolis Kostidis – Ankara
A huge fine was imposed by the European Court of Human Rights (ECtHR) to Turkey, with Ankara reacting and emphasizing that it does not recognize the decision!
The Court decided that Turkey must pay 90 million euros to Cyprus for the invasion on the island in 1974.
According to the decision, 30 million euros will be paid to the relatives of the missing Greek Cypriots and the remaining 60 million euros  to the Greek Cypriots of Karpasia for the damage they suffered by the invasion.
The ECtHR asks Ankara to pay the amount to the Republic of Cyprus within 90 days. Cyprus will distribute the money to the beneficiaries.
It is the first time that Turkey is found guilty and has  to pay compensation to another coutry.
In Ankara there is shock, since Turkey does not recognize the Republic of Cyprus.
The biggest compensation that the ECtHR has issued against Turkey in relation to Cyprus, was 13 million euros for violating the property rights of Greek Cypriots, but they were paid to private owners.
The decision for the compensation is the continuation of the decision the ECtHR had ruled against the turkish intervention in 2001, but it had not adjudged a compensation at the time.
A few minutes before the issuing of the ruling, the Turkish Foreign Minister, Ahmet Davutoglu, argued that "the decision is not binding nor is of particular value. This trial was resumed after 10 years. Apart from the legal errors, the timing of the decision is also wrong. The process of the talks for a lasting peace in Cyprus has just started; it is not good for the psychology of the talks".
The question is how  can Turkey say "we  do not recognize the decision"  when it has recognized the juristiction of the ECtHR and has paid compensation to many Greek Cypriots.