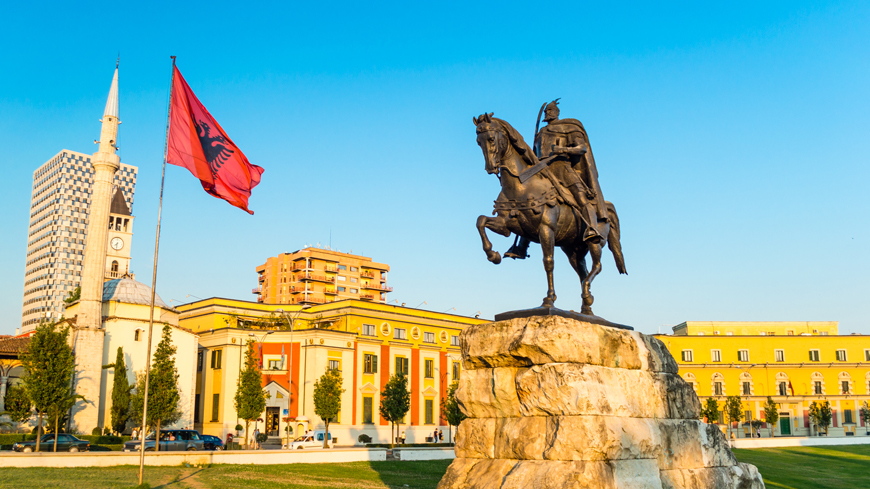 In its sixth report on Albania, the European Commission against Racism and Intolerance (ECRI) welcomes the significant progress made by the authorities, but calls for additional steps to address several issues that give rise for concern.
ECRI commends Albania for efficient and complementary co-operation between the People's Advocate (Ombudsman) and the Commissioner for the Protection from Discrimination (CPD), in particular their efforts to draw attention to the need for tackling racist and homo-/transphobic hate speech.
ECRI also hails the adoption of a National Action Plan for the integration of Roma and Egyptians 2016-2020, focusing on their access to education, employment and vocational training, healthcare, social protection, housing, civil registration and justice. The report also highlights the fact that over the past five years the number of Roma and Egyptian children enrolling for pre-school and compulsory education nearly tripled.
Following up a recommendation from ECRI's previous report, to ensure that victims of discrimination have an effective access to justice through a functioning and properly funded legal aid system, the authorities initiated the relevant legislation that parliament adopted in 2017.
The positive developments also include projects and strategies aimed at fighting bullying and extremism in the education system, the parliamentary resolution on the "protection of rights and freedoms of persons belonging to the LGBTI community in Albania" as well as the government's action plan to protect the LGBTI community.
However, ECRI notes that several issues give rise to concern and makes a series of recommendations on how to address them. It calls on the Albanian authorities to provide adequate financial and staffing resources for the Ombudsman's growing activities and to take more concrete action on recommendations made by the equality bodies.
According to the report, public condemnations of hate speech from high-ranking political and other public figures are extremely rare, with anti-Roma and homophobic discourse often considered to be acceptable in public debates. Although a useful basis for achieving positive change, the action plans are far from being fully implemented, the report finds, noting that efforts to tackle bullying and extremism in schools have largely been reduced to general awareness-raising measures and failed to effectively cover vulnerable groups, such as Roma and LGBTI children. Furthermore, many Roma and Egyptians remain beyond the reach of vocational training and active employment programmes and suffer from living in inadequate housing conditions, especially in the Kabash and Guri i Kuq areas of the Pogradec municipality. The authorities are also urged to finalise the necessary by-laws for the Law on Legal Aid and the Law on Social Housing./ibna