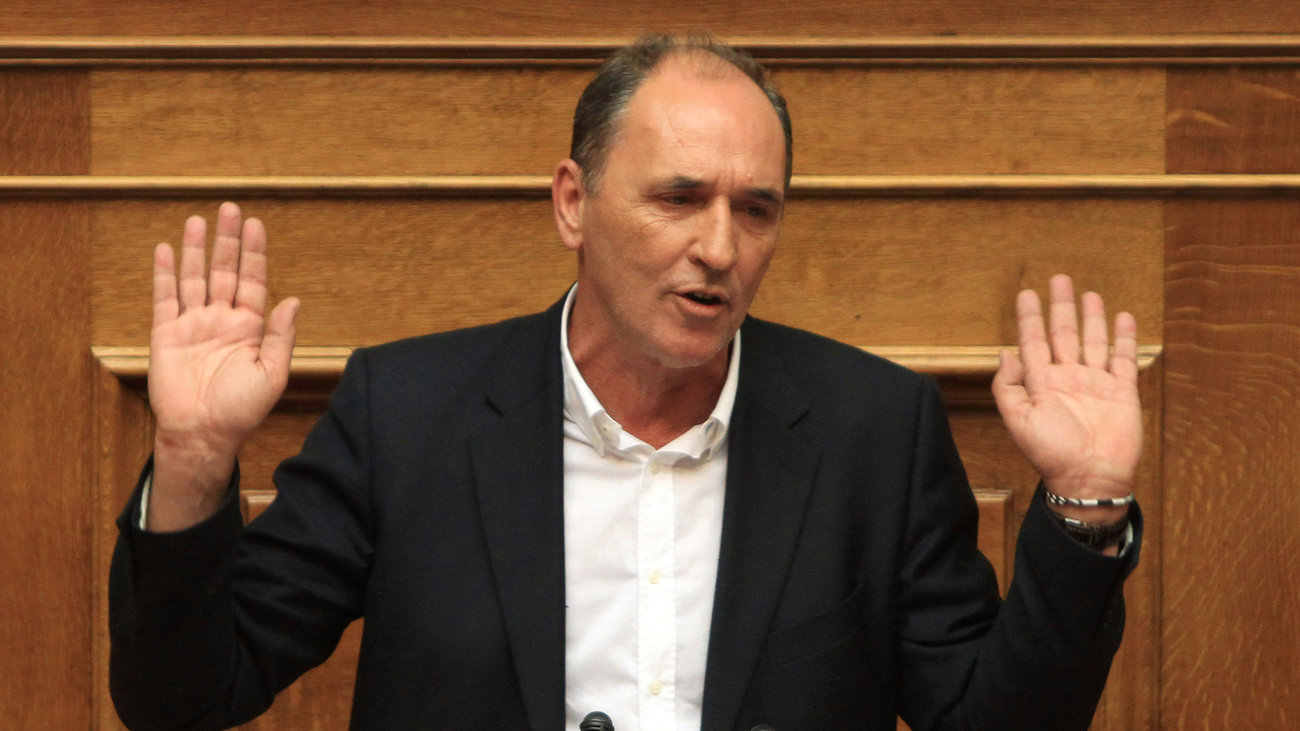 Athens, October 16, 2015/ Independent Balkan News Agency
By Zacharias Petrou
Economy Minister Giorgos Stathakis revealed on Thursday that he is the minister who reportedly "forgot" to declare 1 million euros of his income over a period of three years.
Earlier and while the story was given broad coverage by the press, Stathakis did not deny or confirm the rumors. He stated only that "in one week the issue will be over".
Parliament president Nikos Voutsis also said press reports are exaggerating the entire issue and that "you will be surprised by how clear everything is".
Commenting on the issue and explaining why he stayed silent until now, the Economy minister told the Athens News Agency:
"The law prohibits public discussion on the financial statement filings which have not been completely assessed by the competent parliamentary committee. For this reason, and while the issue is discussed in the press, I chose to remain silent. But I do feel I should say the following: In June 2012 I was elected MP and submitted a financial statement filing in September that year. That filing was early and possibly incomplete […] The filing in September 2013 which I submitted was full and included the amount in question".
Stathakis also mentions that his statements of means and assets was fully and properly submitted in 2014 and 2015 too. Therefore, he says "I hid nothing and all three statements are fully transparent and are left to the judgement of the committee".
Meanwhile, State Minister for Government Coordination, Alekos Flabouraris, admitted that he is also being investigated for omissions to assets declarations submitted to Parliament.
Flambouraris revealed that he had not let go of shares in his construction company as he had been obliged to do. Alekos Flabouraris – a close advocate of Alexis Tsipras and a friend of the PM's father – reportedly owns a construction company which was awarded a contract by the Peloponnese Prefecture worth 3.9 million euros.
Greek law does not allow parliament members or ministers to own and operate businesses while in office that are awarded contracts by the state.
It is not yet clear how the Prime Minister will react to the two highly profile cases, however, government sources suggest that Alexis Tsipras will not be making any changes to the cabinet, at least until the completion of the audit by the competent parliamentary committee.