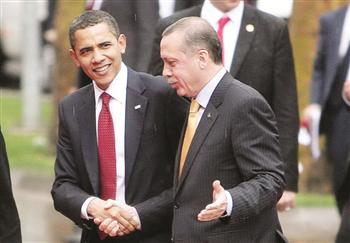 Despite the heavy political agenda, Turkish Prime Minister Erdoğan's visit will also be an opportunity to catch up on economic issues like Turkey's call for free trade talks and Iraqi energy disputes
The transatlantic free trade talks and energy issues, particularly Turkey's oil imports from northern Iraq, will be on the table during Turkish Prime Minister Recep Tayyip Erdoğan's United States visit, which started yesterday, and his meeting with U.S. President Barack Obama.
While heated political topics are likely to dominate the agenda – as the crisis in Syria has escalated and Israel-Turkey and Israel-Palestinian relations are on the stage with Erdoğan's upcoming Gaza trip – the economic agenda still isn't likely to be set on the sidelines.
In addition to Economy Minister Zafer Çağlayan and Energy Minister Taner Yıldız, who were not in the initial delegation list and were added at the last minute, 90 businesspeople are accompanying the prime minister in the U.S., which is evidence of the significance of the economic aspect of the visit.