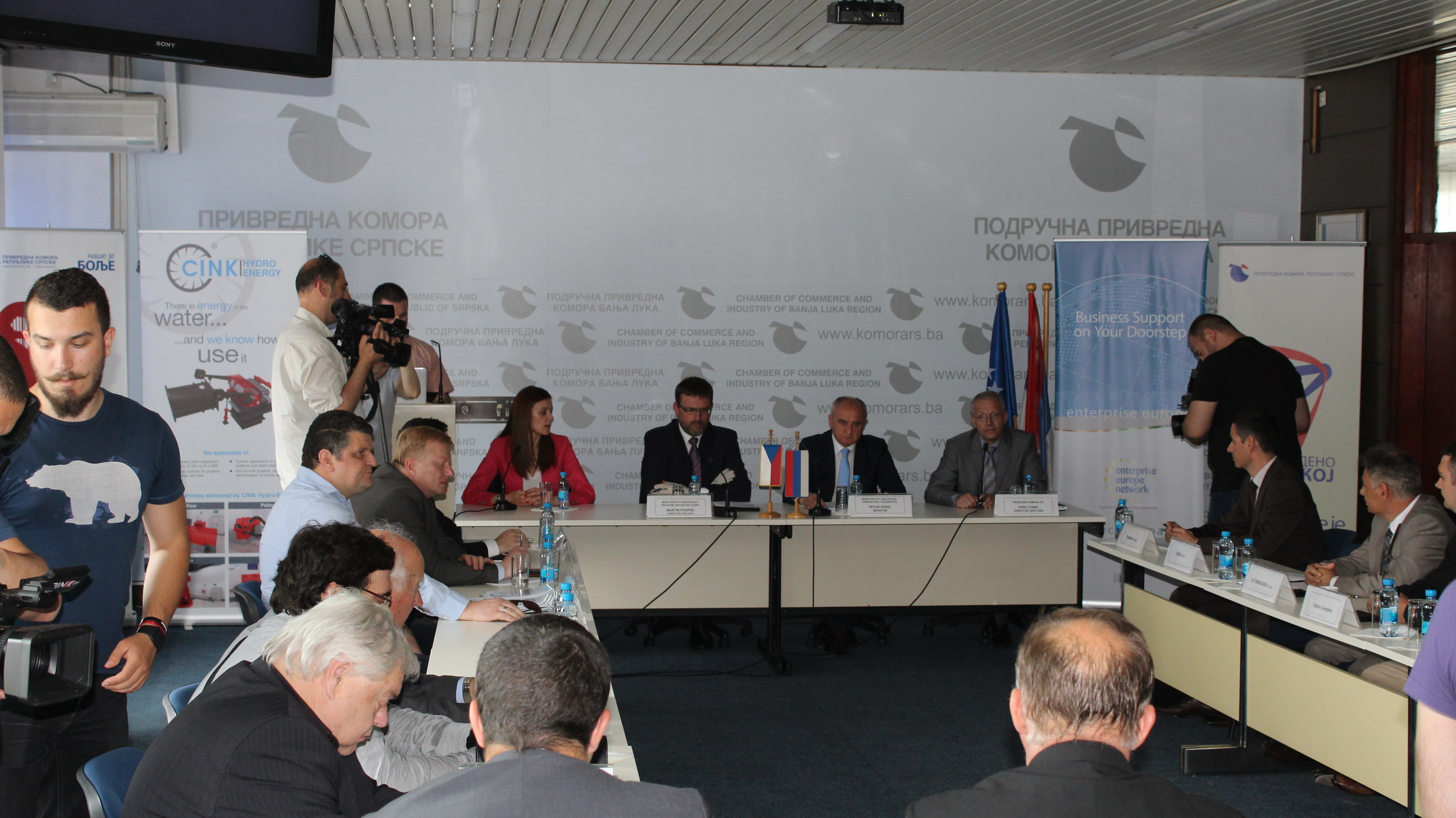 Banja Luka, May 23, 2016/Independent Balkan News Agency
By Mladen Dragojlovic
Representatives of more than 20 companies from Czech Republic met on Monday in Banja Luka with representatives from 15 companies from Republic of Srpska to discuss possible cooperation in business.
The meeting was organized by RS Chamber of Commerce in order to, at least, make connections between the companies of the two countries, but also to try to give them the chance to make a first step in possible cooperation in the future.
RS Minister of Industry, Energy and Mining, Petar Djokic, said that RS has a different kinds of  incentives, and that it is a place where entrepreneurs have the ability to generate profit, where they can operate freely and, in this way, achieve good business results.
Djokic told the media in Banja Luka that the Czech companies representatives said that some of them already have a positive business experience in jobs with local companies, and that the RS Government and the responsible ministry will support the joint projects of Czech and RS companies.
As a positive example of cooperation, Djokic pointed out the commissioning of the pellet factory "BHS pauer" in the city of Bratunac, worth about six million KM. The minister expressed the hope that this factory will officially open soon and start operating in full capacity.
"We are ready to intensify activities on a large project in the area of the city of Foca. It is about the construction of a plant for the production of biomass, but also cogeneration plants which will be used to produce electricity and solve important communal issues in the municipality of Foca", Djokic said.
He added that this BiH entity is ready to be the holder and a participant in the programs of regional cooperation, particularly the cooperation that includes the Czech Republic and Serbia and BiH.
Director of branch association of the Chamber of Commerce, Pero Coric, emphasized on the meeting that the volume of trade between the Czech Republic and the RS is at a low level and that in the first three months it amounted to about 21 million BAM (10,5 million Euro).
"RS exported in this country about 8.5 million BAM (4,25 million Euro) of goods, and imported about 12.5 million (6,25 million Euro). This is an additional motive to organize meetings between businessmen from Czech and RS more often in order to promote cooperation", Coric pointed out.
Director of the Department for Foreign Economic Policy of the European countries of the Ministry of Industry and Trade of the Czech Republic, Martin Pospisil, said that there are several areas in which cooperation is possible with RS companies, primarily in the energy sector.
He stressed that the Czech companies are very interested in the Balkan market, and that this cooperation have the support of the Czech Government.