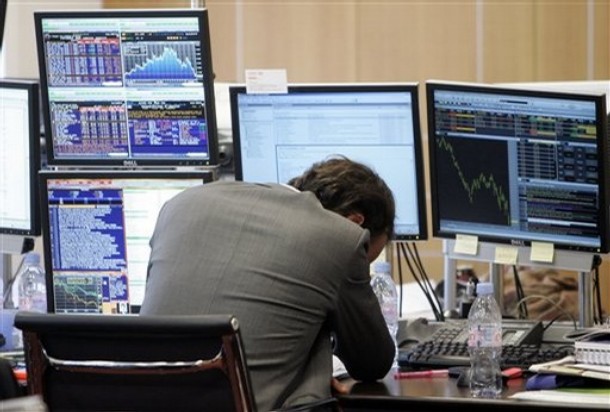 IBNA Special Report
Pristina, November 14, 2014/Independent Balkan News Agency
By Elton Tota
The high level of corruption, dishonest competition, lack of efficient taxing policies and the failure of the legal system continue to be the main barriers of doing business in Kosovo.
Experts of economic developments say that Kosovo is facing many challenges in order to offer a favorable business climate. According to them, economic stagnation may be a source of instability and an obstacle for economic development.
"Kosovo is facing many challenges in order to offer a favorable business climate. Our economic policies have not prioritized the business and private sector. The entire relation between the state and business has been reduced to the collection of taxes. As a result, there are abnormalities in applying the law, unequal competition, informality, tax evasion, corruption, bureaucracy and high cost of financing. We cannot have economic development with these conditions, but only instability, which may have serious consequences for the citizens and the country", declared the notable analyst, Lumir Abdixhiku.
According to him, lack of institutions or the political deadlock, which has been existing in the country for several months, is contributing to this situation even more.
"The latest political situation and the failure to form new institutions for six months in a row has seriously damaged business climate. Of course, economic situation in Kosovo is very serious and that this political gridlock contributes even more to this situation", Abdixhiku says.
Abdixhiku also stressed that as a result of the political crisis, Kosovo risks a financial collapse of the state.
Thomas Gnocchi from the EU office, expresses his concern about the political deadlock, which according to him, seriously damages the functioning of businesses in Kosovo.
"What investors demand is political stability. The more we continue like this, investors may think that this is not the right time to do business in Kosovo. We have been worried about figures that were issued a few weeks ago which had to do with the fall of foreign investments here… You must have a state that functions well and the state must carry out a number of economic reforms and reforms in the public administration, as this contributes to a positive business environment", says Gnocchi.
The serious economic situation is also a concern for representatives of political parties in Kosovo.
Avdullah Hoti from the Democratic League of Kosovo says that businesses must have the necessary attention by institutions and policy makers, who must be at the service of businesses and not just see them as a source for the collection of taxes.
"It's been five months that the economic has come to a gridlock. The situation is worsening and this has had an impact on national and international businesses, our international partners and potential investors, offering an unclear institutional, political and economic message for the country. With such situation, nobody would invest with such insecurities. The economic situation is worsening, number of businesses going bust is rising and the number of unemployed people is not falling, but rising", says he.
Meanwhile, Besnik Bislimi from Self Determination, says that the majority of barriers have been caused directly and indirectly by the political class that has operated in Kosovo in the recent years.
"We pretend that we have macro-economic stability in an environment where 40% of people are unemployed and where corruption is endemic. We pretend that there's financial stability or monetary stability, when businesses claim that the high cost of financing is the main barrier. We pretend stability when there are sufficient monetary reserves to fund only two months worth of imports and where 75% of revenues are collected on the border. At the same time, we say that we have social stability with the highest level of poverty in Europe. What we need right now is at least stability", says Bislimi.
Jan-Peter Olters from the World Bank declares that the level of unemployment and trade deficit are the two weakest elements of the economy of Kosovo, which must be improved with the next government. /ibna/