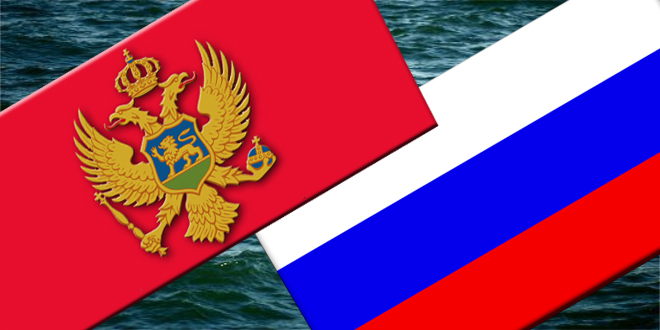 By Adnan Prekic – Podgorica
By imposing the sanctions that the EU introduced to Russia, Montenegro can have serious economic consequences. According to a report by the International Monetary Fund (IMF) the imposition of sanctions to Russia, could cause problems to the countries that impose them, among which the IMF has included Montenegro.
In the latest report on the effects on the world economy, Montenegro is marked as a country that could have the most consequences for introducing the sanctions to Russia. In the same group with Montenegro are Bulgaria and Cyprus mainly due to the large number of Russian tourists who visit these countries. A particular problem for Montenegro is the expected decrease in the number of Russian investment, because, according to these projections, capital expenditure exceeds 5 percent of the gross national income. Russian tourism plays a major role in the economy of Montenegro, Bulgaria and Cyprus. Because of the devaluation of the ruble and the unstable economic situation, citizens of Russia have already started reducing their trips abroad, and the EU countries have already felt that, especially the Czech Republic.
Capital investments from Russia exceeds 5 percent of the GDP in Belarus, Bulgaria, Moldova and Montenegro", states the paper of the IMF. However Montenegro despite all these reports, is not giving up on the policy of the European Union, in regard to the sanctions introduced against Russia. From the Ministry of Foreign Affairs and European Integration it was reiterated that the Government of Montenegro will support all decisions of the EU, even if this means the tightening of sanctions due to the situation in Ukraine.
"Montenegro remains consistent to the understanding and recognition of their own foreign policy priorities and the values ​​they symbolize, and in the future it will continue to harmonize its policies with those of its European partners and join the decisions whenever they are based on principled character and when it comes to a consensus of all EU member states", says the press release from the Government.
The report of the International Monetary Fund says that the sanctions to Russia could seriously threaten the production or transportation of natural gas, crude oil, and to a lesser extent – corn and wheat. So far, the effects of the tension can only be felt in Russia and Ukraine, and according to fund experts European markets has reacted to this events very poorly.
"However, escalating tensions through intensified sanctions may lead to significant effects in whole of Europe, Central Asia and beyond their borders. These effects can have a strong impact on the raw material markets and financial markets", is stated in the paper of IMF.