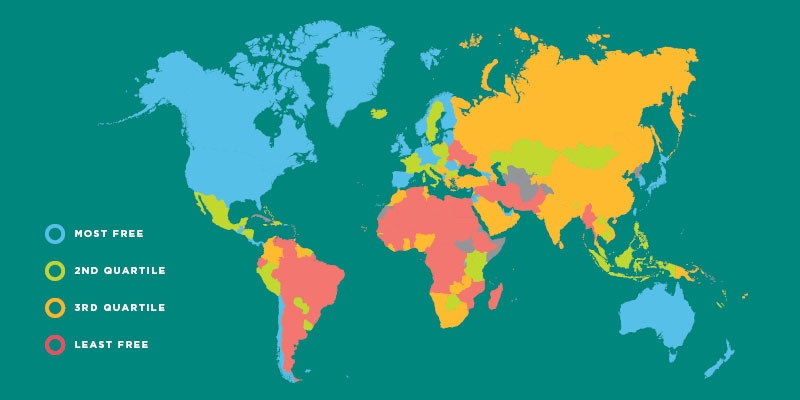 The Economic Freedom of the World: 2018 Annual Report measures the degree to which the policies and institutions of countries are supportive of economic freedom.
This year's report, published on September 25, 2018, shows that across the Balkan region, Montenegro has improved its position by 18 places now being 72nd out of 162 countries.
In the previous report, the country was 90th.
Serbia and Croatia have also improved their position by 5 or 2 places, with the former in the 84th place while the latter is 74th. Bosnia and Herzegovina is 98th, while fYROMacedonia, Slovenia and Albania are better positioned than Montenegro.
The independent Canadian public policy research and educational organisation named Fraser Institute produces the annual Economic Freedom of the World report in cooperation with the Economic Freedom Network, a group of independent research and educational institutes in nearly 100 countries and territories. It's the world's premier measurement of economic freedom.
The report was prepared by James Gwartney, Florida State University; Robert A. Lawson and Ryan Murphy of Southern Methodist University; and Joshua Hall, West Virginia University…. / IBNA