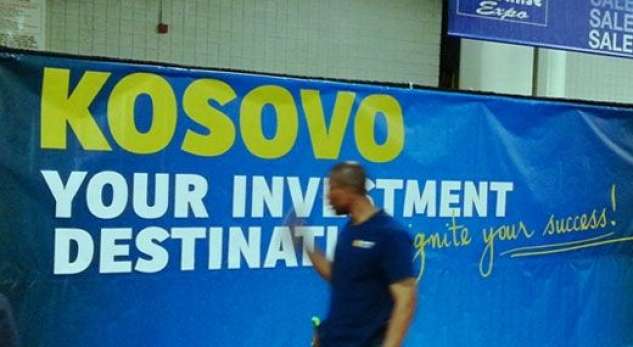 IBNA Special Report
Pristina, February 13, 2015/Independent Balkan News Agency
By Elton Tota
The government of Kosovo has promised economic development through the growth of direct foreign investments. The government coalition believes that this will be achieved through economic diplomacy.
Foreign Minister, Hashim Thaci is aiming to put foreign policy at the service of economic well-being of the citizens, in order to encourage economic development and the opening of new jobs. For this reason, so far, he has held visits in the USA, Brussels and the Balkan countries.
But, during this mission, he has not been able to convince any prestigious companies to invest their capital in Kosovo. Experts of developments in Kosovo told IBNA that Kosovo's economy diplomacy has failed to attract foreign investments so far.
They say that while the embassies and other diplomatic centers of other countries work in order to bring foreign investments in their own countries, so far, Kosovo's embassies have done almost nothing for this.
"Kosovo's economic diplomacy has done nothing up until today and it's not expected to do anything in the near future. The majority of embassies in Kosovo unfortunately have been filled with party militants. In such circumstances, it's difficult to establish serious contacts with business representatives in these states", says analyst Vilhard Shala.
He says that the selection of new diplomats by the Foreign Ministry has been politically influenced.
"Three years ago, I applied to represent Kosovo in its diplomatic missions abroad. I was selected the best in all tests and interviews monitored by international organizations. But, surprisingly, party militants have been appointed instead of me and many others who deserve it. This is the reality of Kosovo's diplomacy", says he.
According to him, Kosovo has human resources graduated in prestigious European universities, but they are not being allowed to help in building the state of Kosovo.
Meanwhile, analyst Shkelzen Dakaj blames the failure of the political and economic system for the lack of foreign investments.
He says that Kosovo will not have foreign investors for as long as corruption is very high.
"The high level of  corruption, frequent changes of legislation, lack of qualified labor force, unprofessional administration are the main causes for the lack of foreign investors in Kosovo", says he.
According to him, the massive departures of Kosovo youngsters have damaged the image of Kosovo.
"Nobody invests in a country where there's no hope and perspective. The departure of young people shows that the state of Kosovo is on the verge of failure. This situation may even have an impact in international recognitions of Kosovo. In such circumstances, the new government of Kosovo must work incessantly in order to carry out reforms in all domains of life", says Dakaj. /ibna/