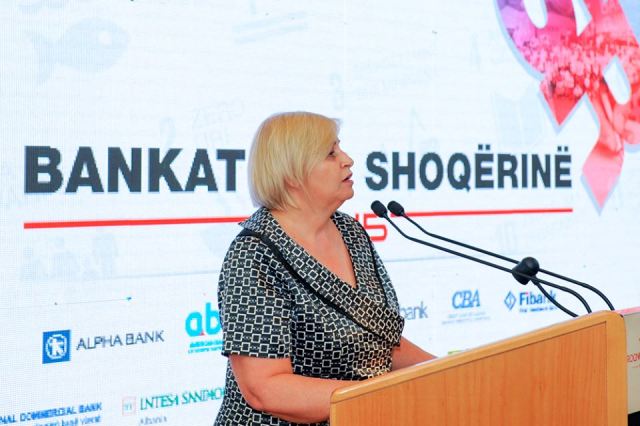 Tirana, 15 July 2016/Independent Balkan News Agency
The Albanian government is trying to exploit economic diplomacy to boost foreign investments in Albania.
Minister for Economic Development, Tourism and Enterprise, Milva Ekonomi talks to IBNA about the steps that must be taken jointly to boost foreign investments. One of them is the reactivation and development of Zones of Technology and Economic Development.
Ekonomi says that Albania is aiming to attract foreign investments, as all other countries of the region are doing.
According to her, in order to attract foreign investments, the help of ambassadors is necessary, as economic diplomacy assumes a special role at this moment.
For this reason, Mrs. Ekonomi held a meeting on Friday with Albanian ambassadors throughout the world. She told them that the objective for the creation of Zones of Technology and Economic Development is further development of manufacture, industry (new industries with high tech and innovative technologies), efficient industries in the use of power, with high productivity, activities of the technology of information, agri-processing, etc. and other services.
Mrs. Ekonomi reveals more about the government plan: "These zones will be given to developers for a period of 99 years, as the law states, with a rental cost of 1 euro. The procedure for the selection of the developer will be a competitive based procedure, where every investor, foreign or domestic, interested to invest in this area, will be given an opportunity to apply".
***
The Albanian government is aiming to attract new investors, in circumstances when there's a perception that foreign investments in the country are shrinking as a result of the tax policies that some consider as being very stern and not attractive for investments in Albania.
The opposition has constantly denounced what it considers as a departure of investors to neighboring countries due to more favorable tax policies. /balkaneu.com/