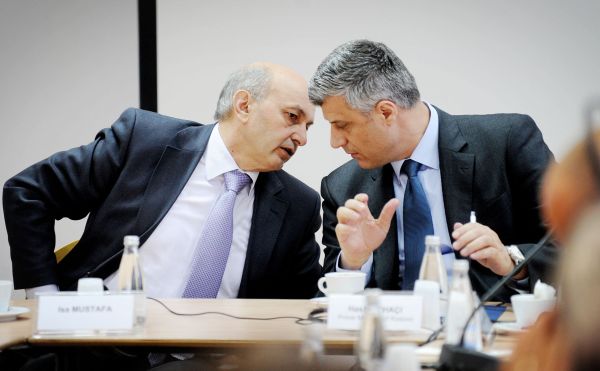 IBNA Special Report
Pristina, December 4, 2014/Independent Balkan News Agency
By Elton Tota
The two largest political parties in the country, Democratic Party and Democratic League, which have entered a governing coalition, will find it difficult to deliver their promises for the opening of 200 thousand new jobs throughout the country.
Experts of economic affairs told IBNA that based on economic indicators, the employment of 200 thousand people is considered mission impossible even for another two terms in office.
Executive director of the American Chamber of Commerce, Arian Zeka says that there are no great expectations in the economic aspect.
"It's a good thing that during the electoral campaign, political parties showed that they have identified the need for a faster economic development and this is what we're expecting. Coalition partners must do everything in order to meet their objectives for the economic development of the country. But I, personally, do not have any great expectations in this aspect", Zeka says.
Meanwhile, economy professor, Muhamet Sadiku says that the promises that these two parties have made are outside the economical logic, because according to him, Kosovo has the smallest economic growth in the region.
"They have made big promises and the one about the reduction of unemployment is outside the economic logic. Unemployment is a long term problem. Kosovo has the lowest economic growth in Europe. GDP per capita in Kosovo is 2500 Euros, while the EU average is 28 thousand Euros and an economic growth of 3% is not likely to make any changes. Only a growth of 8% would bring the necessary social changes", Sadiku says.
Expectations for the next governing coalition to create the thousands of jobs that it has promised, are low.
During the electoral campaign, the Democratic Party of Kosovo had promised 200 thousand new jobs, while the Democratic League of Kosovo 120 thousand jobs. At the end of November, these two parties signed a coalition agreement to govern together, while they are still in the process of finalizing the government program.
Acting PM, Hashim Thaci said that the next government will work in order to reduce unemployment, growth of foreign direct investments and integration of the country in Euro Atlantic structures. /ibna/