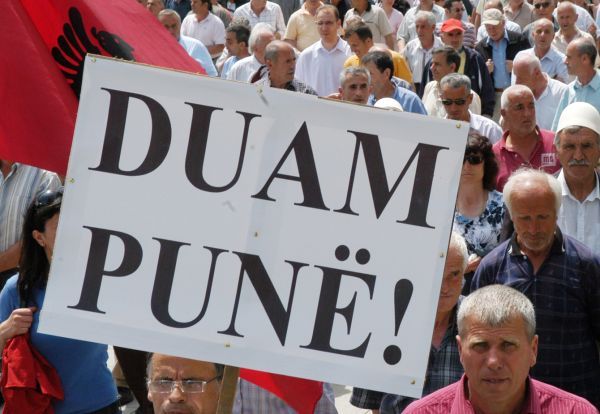 IBNA Special Report
Pristina, August 20, 2014
By Elton Tota
Kosovo continues to be the poorest country in the region. According to the statistics of the World Bank, the unemployment rate is over 45%. Under these circumstances, experts of economic developments predict social protests as a permanent threat for the country.
Expert of economic affairs, Vebi Rama told IBNA that the economic situation not only has it not improved from one year to another, but all trends have been more negative than other years.
"If this situation persists, then a country like Kosovo, which has a high unemployment rate and poverty, faces the risk of social discontent, which is s threat for the country", says he.
According to him, Kosovo's budget has a deficit and the only way to come out of this situation is through loans offered by different international institutions or drastic changes in taxation policies.
Meanwhile, Kosovar analyst, Vilhard Shala told IBNA that social protests are inevitable.
"Farmers have started their protests now, because they cannot sell their products in the domestic market, let alone in the markets of the region or international markets. Protests have also been warned against the increase of the price of electricity and protests by representatives of the private sector", says Shala.
He says that the next government must work in order to deliver the promises made during the election campaign for the June 8 polls, where 200 thousand new jobs were promised.
According to him, if these promises are not delivered, protests are inevitable.
Analyst of economic affairs, Ibrahim Rexhepi says that since the start of the year, there have been signs of deterioration of economic indicators in the country.
"Institutions of the country are committed to solve the political deadlock, putting economy aside and by delaying projects, which are important for the economic development of the country", says Rexhepi. /ibna/