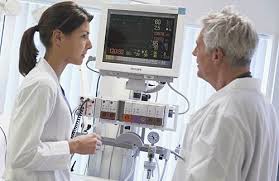 By Natasa Radic – Zagreb
Since the outbreak of the economic crisis, Greece and Spain were hit by an enormous increase in suicides, and various types of mental illness, warned a recent study published in the medical journal "The Lancet".
One of the study's authors, Martin McKee, said:
-Since the time of the famous German physician Rudolf Virchow, more than 200 years ago, we the doctors are taught that we should not treat the consequences of the disease, but its causes.
And they are, in his words, quite clear in the financial crisis.
-We need to raise our voices and join the economic experts who would say: get rid of the economic crisis! says McKee.
According to data from the Croatian Ministry of the Interior, in a time of economic crisis, there has been an increased number of suicides and suicide attempts, and the increase has been recorded in the last year as well. The largest number of suicides and attempted suicides was recorded in 2009. – there were 1414 of them, and in 2012 this figure dropped to 1313. In 2011. 1309 people conducted and attempted suicide, while last year the figure rose to 1342, or 2.5 percent more than last year.
For several years, some of the leading psychiatrists in Hrvatakoj warn that the issue of mental health is one of the leading public health problems in Croatia.
-The general situation in which people live is such that it is no wonder that many people are losing mental strength. But we need to distinguish whether it is a depressing epizode, which occurs occasionally due to a seemingly hopeless situation in which a good number of people have found themselves, or is it a chronic depression. I think that most people are going through the depressive episode – explains the famous Croatian psychologist Mirjana Nazor. If someone becomes unemployed and does not see the chance of getting the job soon, at the same time having to care about the family, it is almost certain that there will be an episode of depression. Psychologist Mirjana Nazor says that one should not be obsessed with the feeling that things are happening beyond his control.
-To me, something even more tragic is the fact that those who are in power do not feel any compassion to the people whoa re losing theri jobs. They should behave accordingly, like they know what is happening, not like they live in another world – says Mirjana Nazor.