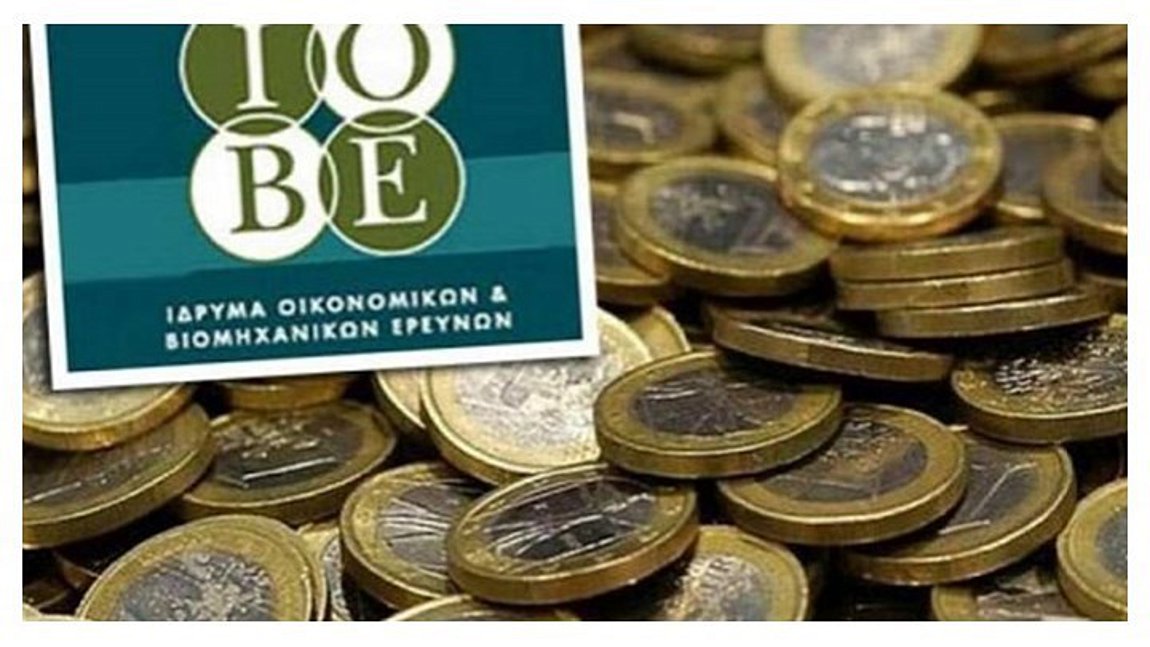 The Foundation for Economic & Industrial Research (IOBE) presented the European Commission's data on the significant improvement of the economic climate in Greece in December, explaining this positive development through the low cost of borrowing and the reduction of tax burdens.
The index has rebounded to 109.5 units from 107, and is now at its highest level since November 2007. The new rise comes mainly from the improved expectations for construction and services, and to a lesser extent from industry and the improved consumer confidence.
Retailing was by far the only industry in which the trend moved downwards, despite the renewed consumer confidence rebounding to a historically high level of 19 years.
As IOBE points out, a number of indicators of the Greek economy continue to rise despite the deterioration of the external environment and the tensions in our region. "The most important developments domestically comprise the reduction of financing costs and tax burdens, with businesses and households adjusting to the new norm", he explains, adding that "the process of adjustment will depend on the qualities of the Greek economy".
It is also noted that the productive base of the Greek economy remains shrinked from the prolonged disinvestment; the labor market is more flexible but with supply and demand mismatches; obstacles to individual economic activities remain.
Under these circumstances, economic policy choices will be crucial to stabilizing and speeding up the recovery process, and any interventions and measures chosen should aim to boost the economy in the medium term, IOBE warns.
The branches
In more detail:
In the field of industry, the negative balance of orders and demand estimates remained unchanged, as the stock price index changed marginally and forecasts for their production in the coming months increased slightly.
In Constructions, negative projections for the project declined sharply, as did negative projections for employment.
In Retail Trade, positive forecasts for current sales are moderately strengthened; changes in forecasts for their short-term evolution are marginal, while stocks are inflating.
In Services, positive estimates for the current state of businesses are mildly changing, as are those for current demand and forecasts for its short-term evolution.
Consumer confidence was probably boosted by the public debate regarding implementations of further tax relief measures this year, as well as the restriction of contributions that were not included in the 2020 budget, such as the latest reduction of ENFIA and the reduction of special solidarity contributions, which will boost their incomes. Following the latest increase, Greek consumers continue to be among the top five most pessimistic in the EU. Bulgaria once again ranks first in the list, with -21.7 points (from -22.7 points), while Belgium comes fifth (-11.1 points from -12.0 points), with Greece further in the back in 12th place. /ibna