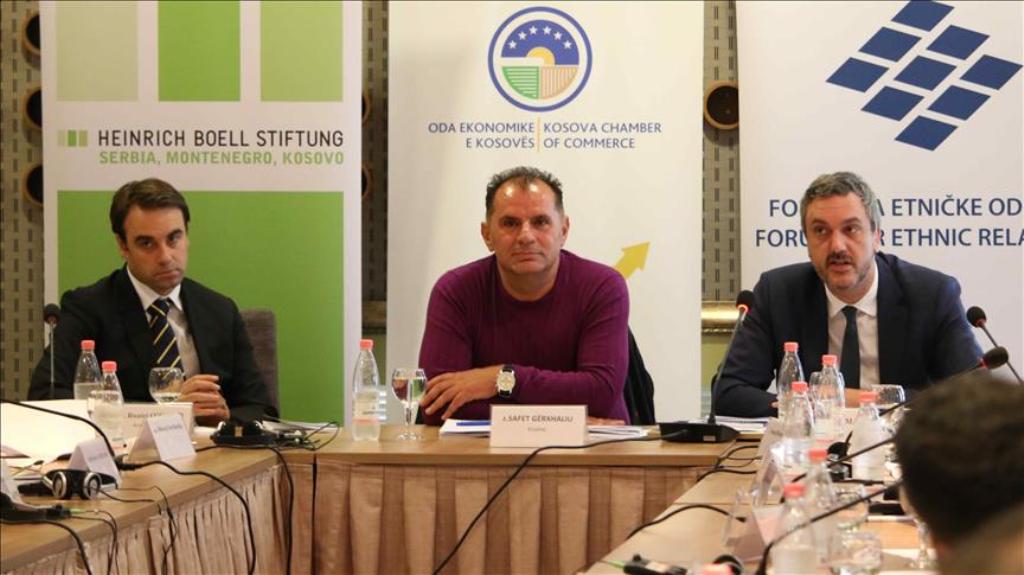 Dialogue for the normalization of relations between Kosovo and Serbia has not yielded the desired results in the economic aspect.
Numerous barriers which prevent free movement of goods are applied in the trade between the two countries.
The chairman of the Kosovo Chamber of Commerce, Safet Gerxhaliu says that this is more of a political normalization of relations, rather than an economic one.
"There must be more concrete dialogue. Numerous fiscal, physical and technical barriers are encountered on both sides of the border. We are that close to each other and yet so far", Gerxhaliu said.
According to him, a psychological state has been created on both sides of the border.
"Politics determines cooperation. Domestic institutions have a duty to exploit new incentives in order for us to move forward. But, how can we move forward if we have barriers from Serbia, and not to talk about Bosnia. The future of the region is bright when we're equal", Gerxhaloi says.
Gerxhaliu says that companies from Kosovo encounter numerous problems when they participate in different tenders outside of Kosovo.
"There are companies which, although they have met all the criteria to obtain a tender in Serbia, are disqualified just because they are from Kosovo. Unfortunately, economic nationalism is very present in Serbia".
Recently, the chambers of commerce of Kosovo and Serbia have intensified their meetings to find ways into removing economic barriers and the creation of a suitable business environment. /balkaneu.com/