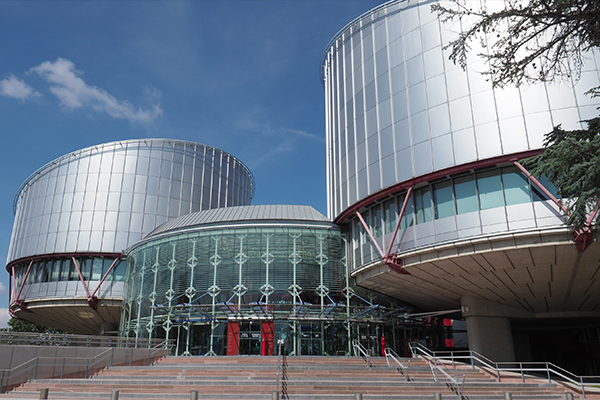 Croatia violated the rights of a Serb whose property was stolen and damaged after he fled the country because of the 1991-95 war, the European Court of Human Rights (ECHR) ruled on Thursday.
"The applicant, Nikola Dabić, is a Croatian national who was born in 1949 and lives in Sunja (Croatia). The case concerned the sequestration of the applicant's property and its use to house refugees, during which time damage had allegedly been done to the property and items had been stolen. Relying on Article 1 of Protocol No. 1 (protection of property) to the European Convention on Human Rights, the applicant complained that the State should have been liable to pay him compensation for his stolen and damaged property.
Just satisfaction: 3,200 euro (EUR) for non-pecuniary damage and EUR 833 for costs and expenses", says the Court in a press release.
According to the media, Dabić fled Croatia in August 1995 during the military's Operation Storm against Serb forces.
A year later, the Croatian authorities allowed another man and his family, refugees from Bosnia and Herzegovina, to temporarily use Dabić's house in the village of Sunja in central Croatia.
The decision was possible because in September 1995 a new law entered into force allowing for property belonging to people who had left Croatia after October 1990 to be sequestrated and taken over by the state. The law also authorised local authorities to temporarily accommodate other people in such property.
In 2000, Dabić applied to recover possession of his house and the application was accepted, but he noted that all the property in the house, as well as some vehicles and livestock, had been stolen and that parts of the house had been badly damaged.
In 2003, he brought a civil action at Sisak Municipal Court against the state, the municipality and the man who lived in his home, seeking damages for his stolen and destroyed property.
Croatia's courts dismissed Dabić's action on the grounds that there was no legal basis for holding the state liable in such circumstances.
During Operation Storm, Croatian forces retook 18 per cent of Croatian territory that had been controlled by Serbs since 1991. The operation ended the war in this country but during and in the aftermath of the operation, some 600, mostly elderly Serb civilians were killed, while around 200,000 Serbs were forced to leave their homes in Croatia.
After Operation Storm, Croatia gave Serbs who lived in the country 90 days to make a claim to have their seized property returned, while at the same time imposing visa obstacles to ensure that they could not come back to the country and reclaim what was theirs./ibna