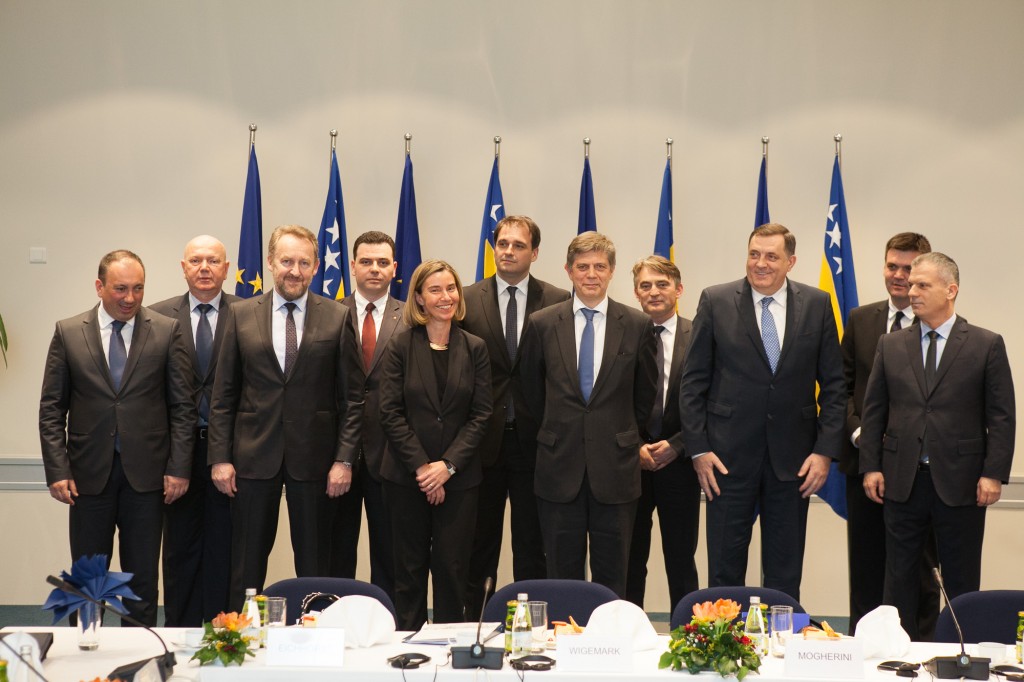 High Representative for Foreign Affairs and Security Policy/Vice-President of the European Commission, Federica Mogherini, managed to visit BiH last Saturday just for a couple of hours, but the echo off her visit will remain for a longer period among the representatives of political parties in the state.
The situation in the Western Balkans is tense and exposed to many challenges of the internal, regional and global levels, which needs a strong and convincing support for the integration of the region in EU, Mogherini told reporters in Brussels on Monday, after her visit to six counties in the region.
This is correct, at least in regard to the situation in BiH. Many politicians, but also citizens, were surprised with her speech at the press conference in Sarajevo, when Mogherini said that, in the last two years the state achieved impressive results on the EU path. She added that these are the first, initial steps which have not turned into concrete results yet.
Mogherini said that it was important for the EU that BiH continued to make steps on its EU path and praised the engagement of the Council of Ministers and Presidency of BiH for their efforts to make this possible.
"The work done so far has been recognised by the European institutions and that is the foundation of our future cooperation", Mogherini said at the press conference.
The EU High Representative added that, on the side of the institutions of BiH, sense of responsibility towards their citizens, unity and determination to continue with the Reform Agenda, are essentially required. She recognised that the country is faced with challenges, but reiterated her confidence that the leadership of BiH has the capacity, the wisdom and the responsibility to overcome and manage these challenges.
"The EU will be at their side to make sure this brings fruit for the population of this country. What is at stake for us is peace, stability, security, economic opportunities for all of us, regional cooperation, and the reunification of our continent. This is a shared objective. You can count on the European Union to continue to work together in this direction", Mogherini stressed.
However, after her meeting with representatives of BiH parliamentary parties, the argument between president of Alliance of independent social democrats (SNSD), Milorad Dodik, and vice president of Party of Democratic progress (PDP) and BiH Foreign Minister, Igor Crnadak, has cast a shadow on all what earlier was said. Right after meeting with Mogherini, Dodik said that Crnadak and president of Serb democratic party, Vukota Govedarica, were talking against Republic of Srpska interests and tried to convince Mogherini that RS faces problems in the state, although they represent Serbs in joint institutions. Crnadak, in his answer, said that Dodik on the meeting was "soft as a cotton" but after it, on the press conference acted like a strong politician and "sheriff".
This, in fact, confirmed what Mogherini said on Monday in Brussels – BiH doesn't have many open issues with its neighbors but at the internal front, parties must work overtime to achieve the minimum of unity for the country to have a future in the EU./IBNA