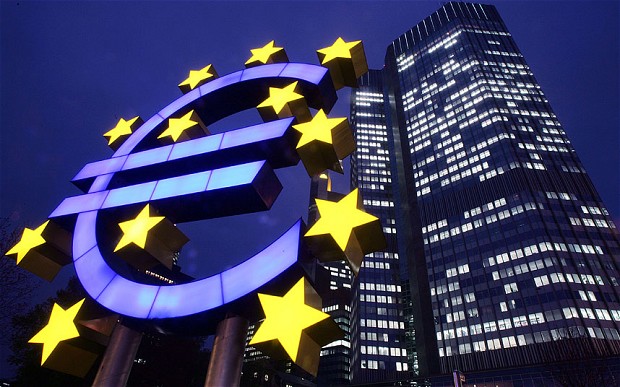 Athens, January 9, 2015/ Independent Balkan News Agency
By Lefteris Yallouros
As Greek 10-year bond yields soared above 10 percent and with a crucial general election fast approaching, the European Central Bank (ECB) warned Greece on Thursday that access to funding for the country's banks depend on Athens successfully completing a final bailout review and agreeing a new program of reforms with EU and IMF lenders.
The ECB statement is a warning to left-wing SYRIZA (currently leading opinion polls) that its plans to scrap Greece's bailout deal and go on a spending spree upon coming to power will have major consequences.
With Greek banks depending on the central bank for liquidity, quitting the adjustment program and renegading on the country's obligations will mean chaos for the country's banking system and the economy. Banking sources maintain there is no fear of a bank run at the moment and liquidity is secure for the immediate future. However, the ECB statement is the strongest sign yet that the country's next government will have to be extra careful with its demands.
The ECB has exempted Greek banks from requirements on the collateral it accepts for access to funding.
"The continuation of the waiver is based on the technical extension of the European Financial Stability Facility program until the end of February 2015 and the existence of an International Monetary Fund program," an ECB spokesperson said in a statement.
"It is also based on the assumption of a successful conclusion of the current review and an agreement on a follow-up arrangement between the Greek authorities and the European Commission, in liaison with the ECB, and the IMF."
The next Greek government will have very little time and even less space to maneuver when it comes to negotiating with the country's lenders. Considering that developments in Greece are no longer as great a threat to the wider stability of the euro area as in 2012, whoever comes to power cannot be too cavalier with its international partners.