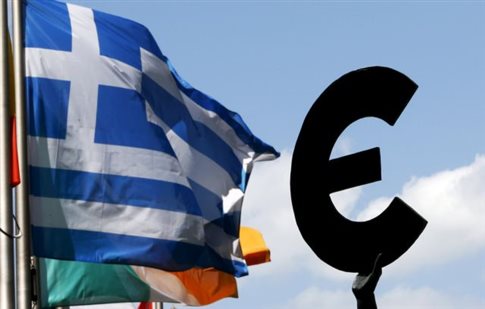 Athens, November 26, 2015/Independent Balkan News Agency
By Spiros Sideris
The Eurozone financial system showed strength during various waves of instability of financial markets in the second half, according to the report of the European Central Bank (ECB) on financial stability (Financial Stability Review).
The report stresses that the probability of a sudden increase in the risk premium has increased worldwide since the concern shifted toward emerging economies.
The ECB notes that the indicators that indicate the existence of systemic pressure remained subdued during the intense periods related to the turmoil in Greece in the summer, which was followed by the large correction in the prices of chinese assets.
For Greece, the ECB indicates that expectations of default risk fell in July, but still remain high. "Expectations for the risk of default increased in Greece amid high political uncertainty until July 2015 and, although they have decreased since then, they remain high due to concerns about the rapid and full implementation by Greece of a third financing program", the report notes. "In the euro zone, developments in Greece had a limited and temporary impact on the equity and bond markets", the ECB adds.
The report highlights the improvements regarding the ability of the eurozone banking system to absorb various shocks in the first half of the year. Both the profitability and solvency of banks improved, it is noted. The challenges eurozone banks are still faced with, include the weak economic recovery, low profitability and the high level of non-performing loans, while the debt of the public and private sector still remain high in several countries of the eurozone. "These factors continue to limit the ability of banks to grant loans and their ability to generate new funds", he emphasised.
The ECB identified four risks to the stability of the financial system in the next two years:
– Increased risk of sudden reversal of global risk premium that is enhanced by the low liquidity of secondary markets
– Week profit outlook for banks and insurance companies in an environment of low nominal GDP growth rates amid incomplete adjustment of balance sheets
– Possible risk of rising concerns about the sustainability of the debt of public and private (non-banking) sector, amid low nominal growth
– Increased potential risk of pressure on the rapidly growing shadow banking sector