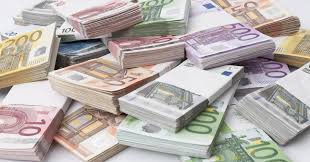 Athens, February 13, 2015/ Independent Balkan News Agency
By Spiros Sideris
The increase by EUR 5 billion of the total amount of funding that the Greek banks can receive via the ELA mechanism of the BoG, approved by videoconference the European Central Bank, as confirmed by a government official to Reuters.
Now the total amount available for ELA reaches EUR 65 billion and will be reviewed on February 18, with the central euro-bank increasing the pressure on Athens and all parties involved to reach an agreement. However, analysts consider that the speed and the way the ECB decided to increase liquidity through ELA indicates that an agreement between Greece and lenders is not far away.
The news about the increase in the limit of ELA was originally published by the German newspaper Handelsblatt and was confirmed by a European source to Reuters. The expansion of the ELA limit by single digit billion was approved, a source in the eurozone told Reuters.
This decision was apparently taken by members of the ECB Board at an extraordinary teleconference they had earlier on the subject of ELA and they way it will continue to provide liquidity to Greek banks, taking into consideration the developments in Wednesday's extraordinary Eurogroup and in view of the Eurogroup on Monday, in which expectations that Athens and European partners will reach an agreement are reinforced.
The ECB declined to make any comment, but two sources, aware of what transpired, told Reuters that the main issue was the availability of ELA mechanism of the Bank of Greece.
The ECB when it stopped accepting Greek government bonds as collateral for granting liquidity to Greek banks last week announced that it will temporarily provide the solution to the ELA.
Peter Praet, a member of the Executive Board of the ECB, said that the central institution of the eurozone will apply the current rules governing on the operation of the ELA in the case of Greece.
"The key is the banks that benefit from the special grant liquidity to remain creditworthy", said Praet in the newspaper Financial Times.
The eurozone finance ministers will try again on Monday at regular Eurogroup to bridge their differences. There will be none, as the Greek side insisted on it, preparatory talks between the Greek government and representatives of the European Commission, the European Central Bank and International Monetary Fund, the international troika of creditors.
A Greek official, however, reassured any concerns about the Greek banking system and the risk of liquidity being discontinued after February 28, when the current financial program of Greece ends.
"If we come to an agreement, which will state that a program will be implemented or we are close to an agreement, there will be no liquidity problems",told Reuters a Greek government official who wanted to remain anonymous.