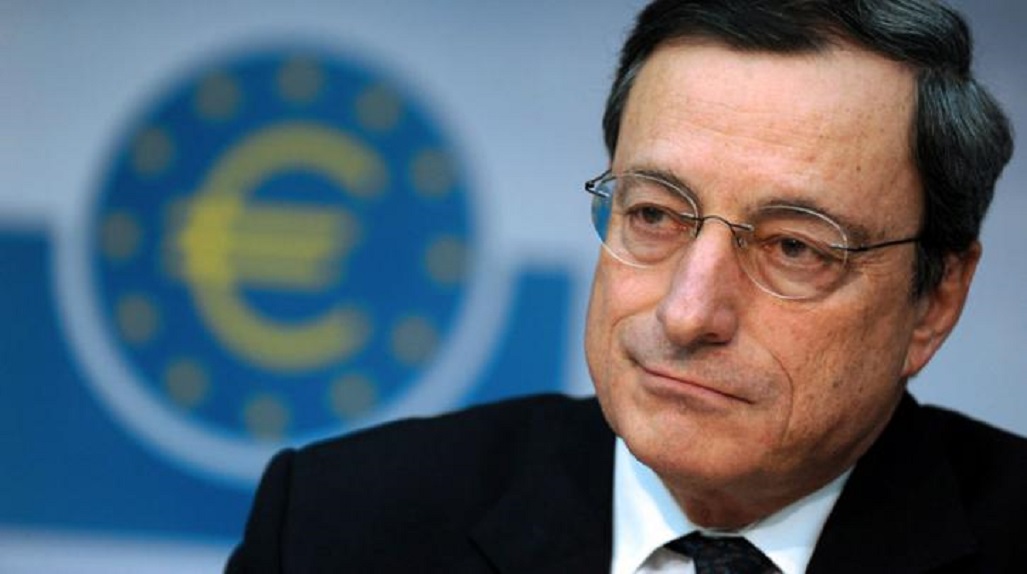 The European Central Bank's quantitative easing program QE is completed in the most formal way, confirming that the net purchases under the program will expire at the end of December, as was noted in today's press conference given by ECB chief Mario Draghi.
Henceforth, the Governing Council of the ECB strengthened the guidelines for the re-investing of the bond maturity, pointing out that it intends to continue to fully reinvest the repayment of the securities for a prolonged period after the which will begin to raise interest rates, and in any case "as long as it is necessary to maintain favorable liquidity conditions and to facilitating, to a large extend, of a monetary policy character".
Speaking at a press conference after monetary policy decisions, ECB President Mario Draghi said the program was "the key factor for the economic recovery in the Eurozone".
"At the start of the program, interest rates were already low, but the program kept interest rates low," Draghi said, adding: "At that time, there were no other factors to lead to a recovery, there was no fiscal policy, there was no strong domestic consumption, and its contribution was also critical in reducing the risk to the banking system in the Eurozone".
He also noted that, following the decision of the European Court of Justice, which justified the ECB for the quantitative easing program, the program is part of the central bank's toolbox and can be used again if needed in the future.
The ECB began buying securities in March 2015 as part of its unconventional monetary policy measures, with the aim of reaching EUR 1 trillion. In the end, it ended up lasting for almost four years, reaching EUR 2.6 trillion!
Unchanged interest rates until the summer of 2019
Moreover, the Board of Directors of the ECB decided today that the interest rate on the main refinancing operations and the interest rates on the facilitation of marginal funding and the facilitation of the acceptance of deposits will remain unchanged at 0,00%, 0,25% and -0,40% respectively.
At the same time, he confirmed that he expects the ECB's key interest rates to remain at their current levels until at least the summer of 2019, and for as long as it may be necessary to ensure the continued convergence of inflation to below but close to 2% in the med-term./IBNA