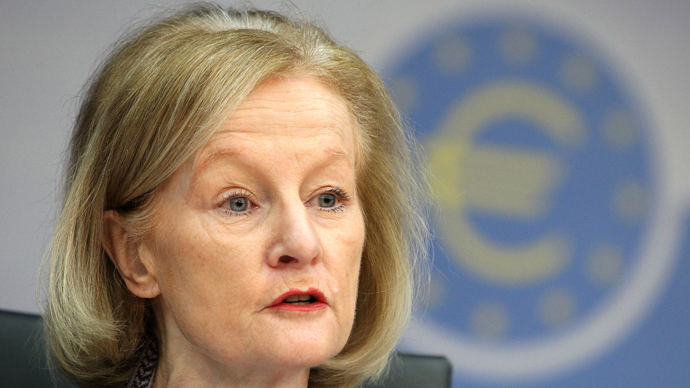 Athens, June 8, 2015/ Independent Balkan News Agency
By Spiros Sideris
The eurozone banks should expect a new round controls in 2016, says Daniele Nouy, ​​the head of the ECB's banking supervision sector, adding that the Greek banks are solvent, reports investing.com.
European banks passed undergone stress tests last year in an attempt to make the system more resistant to economic crises.
The stress tests of banks are the first step towards a more coordinated control of the economic system of the eurozone. In parallel, the European Commission plans an enlarged union of financial markets, of the 28 EU countries.
"There will be another round of controls of the status of banks next year", Daniele Nouy states ​​in an interview to the German newspaper Welt am Sonntag.
"This however could affect fewer than the 123 banks we supervise directly", she added, noting that the ECB performs smaller checks on certain issues on a regular basis.
In the interview, she reiterated her assessment that the Greek banks remain creditworthy.
"The supervisors of Greek banks have done a good job in previous years, on the recapitalization effort and restructuring of the financial sector", she said, adding that banks in Greece have never been better prepared "for hard times" than now.
This estimate is important because only creditworthy banks can receive emergency funding from the ECB, via the ELA.