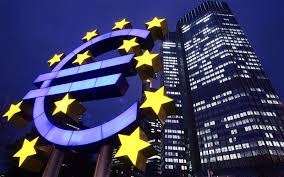 Athens, May 21, 2015/ Independent Balkan News Agency
The decision to increase the haircut in the guarantees of the greek banks has once again been postponed  by Mario Draghi. According to information from Capital.gr, there was a long and exhaustive debate on the issue, with the "hard" line of the ECB pushing towards the direct application of a higher haircut. The same information refers to intense pressure to announce Wednesday even a small increase of 5%, in the "haircut" of Greek collateral.
Finally, the decision once again remained in the "drawer", since Mario Draghi does not want to precede the decisions to be taken at the political level, especially in view of Thursday's Summit.
According to Capital.gr, essentially the decision for a bigger haircut in Greek collateral is final, however there will be no movement on the part ECB that will be perceived as a negative pressure lever to Greece, while there are still negotiation. Indeed, even if finally in Wednesday's meeting the voices of the ECB members pushing for immediate enforcement of the increased haircut dominated, there was the possibility that the decision be announced, but not be immediately active.
However, according to the information of Capital.gr, it is not ruled out next week to announce an increase in the haircut and even at the levels of 20%. In the last few days and while negotiations are reaching a climax, there is an open and continuous communication line of the head of ECB Mario Draghi with Angela Merkel, JC Juncker and the Greek Prime Minister Alexis Tsipras, in order for movements in technocratic level to be coordinated with those in the political level and follow as a result of the latter.
As regards the ELA, the ECB renewed its limit by only 200 million euros to 80.2 billion euros. The limit is to be reviewed next week. During this time, the liquidity margin for banks remains at 3 billion euros. The slight increase in the new threshold in ELA is connected to the stabilisation of outflows in the recentl period. According to the information of Capital.gr, in recent days outflows of banks were around 50 million euros on a daily basis.
Representative of the ESF: The "haircut" of the collateral was discussed
Meanwhile, a representative of the ECB said that the board of the Bank discussed during Wednesday's meeting the issue of mowing of state assets that Greek banks use as collateral. The ECB will continue to monitor the situation closely, he said.