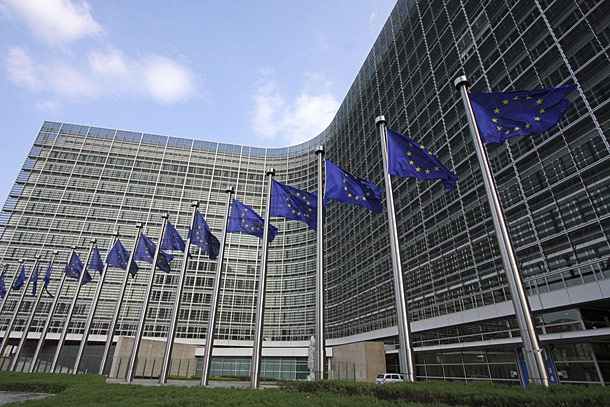 The European Commission (EC) has recommended that Slovenia and Croatia implement joint energy projects because their concerted action will facilitate access to European funds, it was said at a conference, The European Investment Plan: Investment Opportunities in the Energy Sector, held on Monday and organised by the Commission and the European Investment Bank (EIB).
European Commissioner for International Cooperation and Development Neven Mimica said that to date investments with money from The European Fund for Strategic Investments (EFSI) have been launched in 27 EU member states with a total value of 154 billion euros.
The aim over the next three years is to achieve additional investments with a value of at least 315 billion euro, Mimica said.
"The greatest share of those investments is in the energy sector with projects valued at 33 billion euro. Numerous projects are being invested in, through the EFSI and EIB, from new wind farms to refurbishing buildings," Mimica added.
He underscored that the EC will support a growth in cross-border investments in energy infrastructure of European significance.
He added that despite the large number of projects submitted, not one interconnector project (connecting energy networks) has been financed from EFSI funds, which he believes is because these projects are exceptionally complex and require a lot more preparation time.
"Croatia has excellent references and experience in energy and can offer projects that could be financed from these funds. It is necessary however, to work on cross-border cooperation as that increases potential and chances for EU funding," Mimica said.
Head of the EC Representation in the Republic of Croatia Branko Baricevic underscored that energy was a priority of the EU and one of the Union's visions was for member states to be positively energy dependent on each other.
Director of the Hrvoje Pozar Energy Institute, Goran Granic believes that green energy could soon, in the next five years or so, become commercially competitive.
EC Director-General for Energy, Jacek Truszczynski said that in the next ten years the number of interconnectors within EU will certainly grow.
In that period we will increase investments in the gas sector by at least 30% and it is important to increase investments in the electricity and green energy sectors, that is, in renewable sources of energy, it was said./IBNA
Source: eblnews.com